Emanuele D'Amico
Marketing Consultant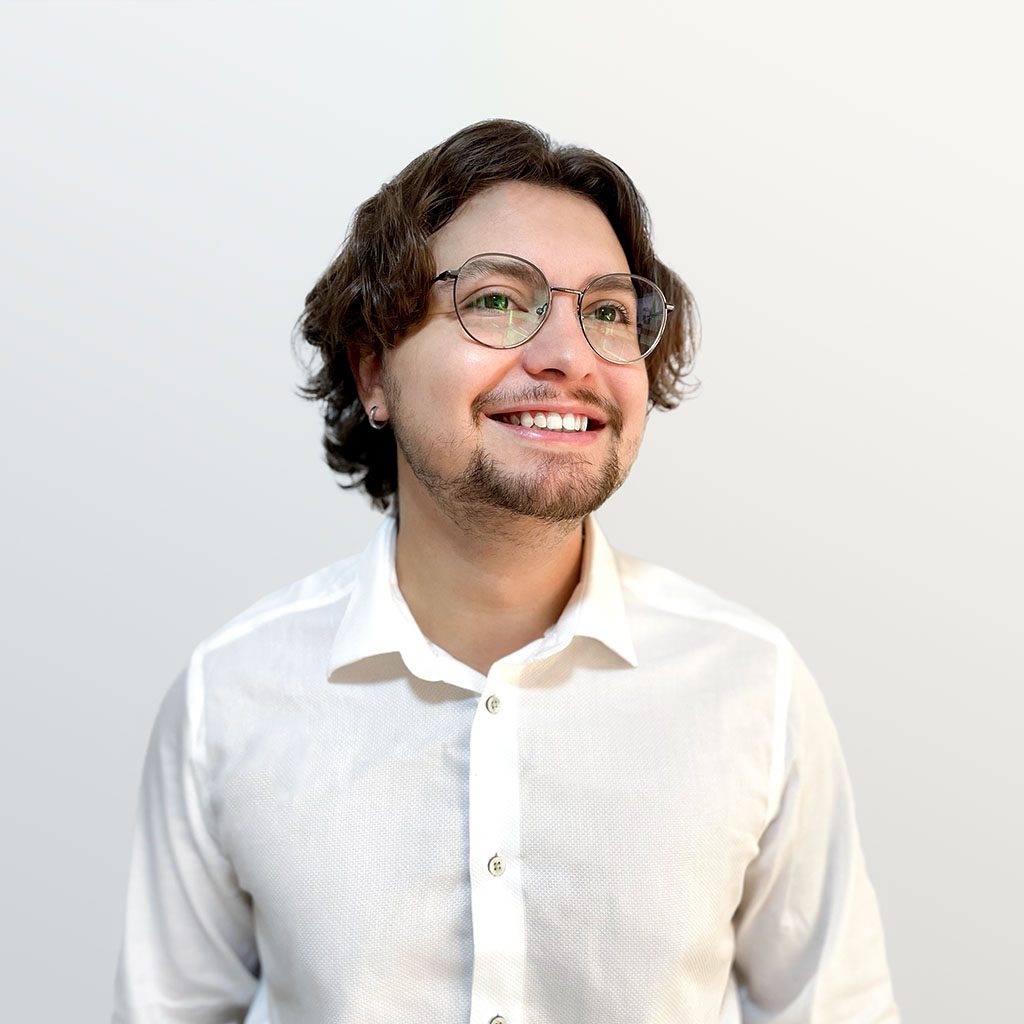 I've worked with Finerva since 2018 and I am currently their Digital Marketing Consultant.
I originally joined Finerva as their full-time Marketing Associate back when the company was just one year old.
During my three years at Finerva I met so many inspiring entrepreneurs and had the chance to work with so many ambitious companies that I decided to start my own. Ever since, I run my Digital Marketing consultancy business while travelling full-time, and of course Finerva has been my very first client.
While my background is in Business Studies, my professional expertise lies at the intersection between Marketing and technology. I especially enjoy designing and implementing digital workflows that streamline processes, making marketing departments more efficient and productive.
- Mark Burrows - Complete Technology Group

"Finerva are an excellent partner both for start ups and more mature organisations. Their ability to work with you and help with the challenges you meet as you scale indicates a real partnership approach."

- Antony Tikhonov - Seedrs

"Finerva team are always fast to pick up conversations with the entrepreneurs and understand their needs. Many of them leave us very positive feedback after cooperation with Adam and his team."
- Dave Cook - Mason & Cook

"Apart from being extremely experienced and knowledgeable in M&A transactions Finerva were very patient and always used language I understood. They gave me confidence and security and I knew they were working for my best interests."

- Nicola Koronka - Missive

We've switched from a top 10 firm to Finerva and have immediately felt the difference. The team understand small business finance and offer strategic yet practical counsel."
- James Ballard - Soar Running

"Finerva have assisted us on multiple investment rounds. On every occasion the financial models we have built have stood up to the test after many professional investors scrutinized them."

- Gary McKay – APPII

"Knowing that Finerva understand the pressures of starting a new business is very reassuring."
- Chris Ward – Klive Agency

"Finerva are very much a partner to Klive and not a supplier. If you are a start up, time starved, focused on building client and customer relationships then trust them to manage your bookkeeping and tax affairs with diligence, accuracy and passion."

- Riya Pabari – Founders Academy

"Finerva is a fantastic source of insight and strategic counsel over the EIS/SEIS fundraising process – always responsive, clear and thoughtful."
- Haydn Brooks – Risk Ledger

"R&D Tax Credits – an easy service and good price. Ben put up with my constant questioning and poor writing skills so highly recommended!"

- Phil Barry – Blokur

"Finerva provided excellent advice on structure for our EMI share option scheme, especially when negotiating a fair tax valuation with HMRC."
- James Hadley - Immersive Labs

"Thank you! You and the team were great for our initial lift off and it has been an amazing experience!"

- Sally Smith - My Clinical Outcomes

"Finerva drove and delivered a highly efficient R&D process from start to finish with a quick turnaround time to receipt of HMRC repayment."
- James Beddows - RIDEto

"Finerva do things differently – at one of their investor evenings we found an investor who is also a former FTSE100 Executive."

- Gretchen Lennon - Lennon Legal

"Finerva is my go-to recommendation for clients looking for advice on EIS matters. They combine top-quality technical knowledge with a commercial, practical approach."
- Bill Cogan - Seven Legal

"Our clients are consistently impressed with Finerva's expertise, responsiveness and commercial approach to the more complex EIS support required by fast growth clients."

- Sam Bartholomew - All Mountain Rental

"The team at Finerva helped with valuable advice regarding a nascent, but relatively complex M&A deal. They understood the pertinent issues quickly and were able to offer valuable perspective from other industries to help us define and refine our understanding of the economics of the trade. Highly recommended."