James Beddows – Founder of RideTo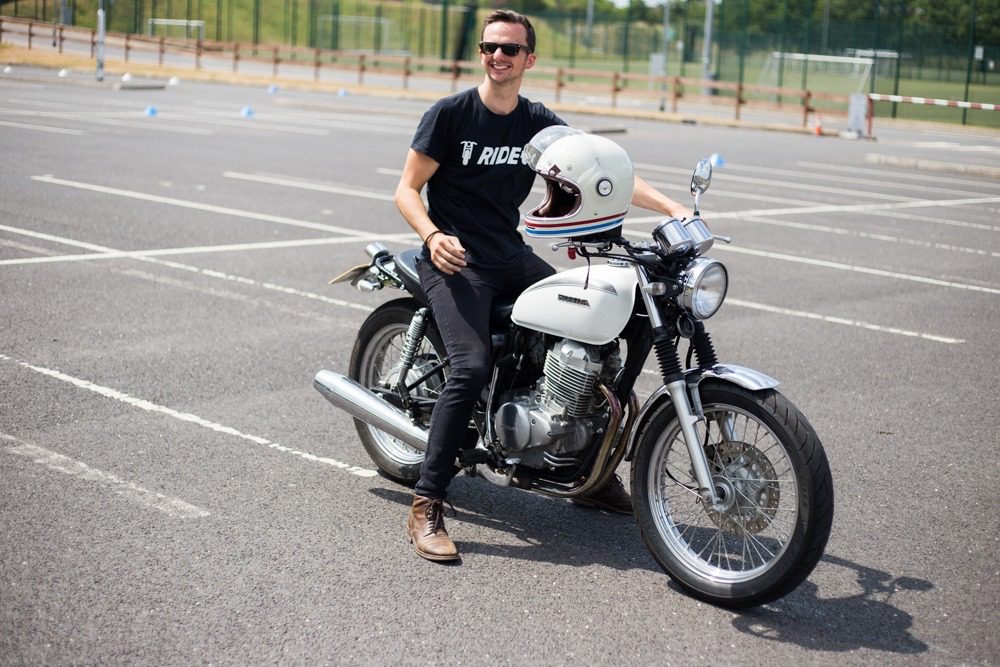 Ranked as one of the UK's top 100 new startups RideTo is an online marketplace to help new motorcyclists to get on the road safer and easier. We provide a platform to buy training, insurance, bikes and all the gear in one place. Our wider ambition lies in changing the way people travel and the evolving landscape of urban mobility and electrification.
Since launch in June 2017, we've raised £475K in seed funding from leading Angel Investors (including Chris Morling, Founder of Money.co.uk) and scaled to 700 new customers/ month across 40 cities UK wide, forming partnerships with leading delivery companies including Deliveroo and Pizza Hut.
RideTo is currently raising a follow on investment round after their oversubscribed seed investment last year and open to speaking to new investors.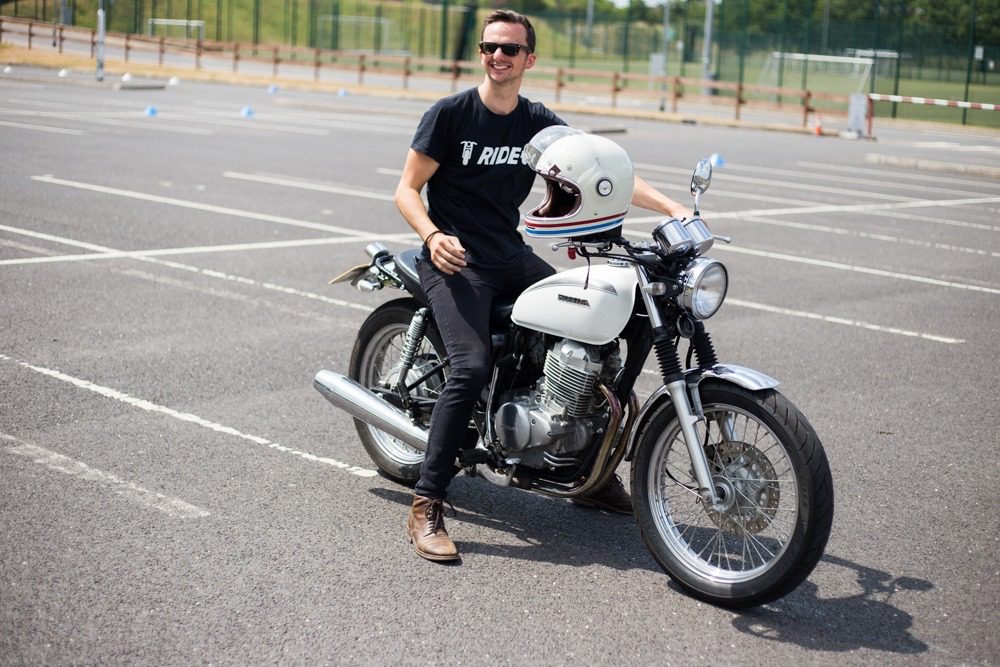 What made you decide to become a founder?
I caught the bug at the young age of 9, starting a fruit and veg delivery business with my sister. We grew and sold the produce from our garden and delivered our goods to neighbours on a homemade bicycle trailer. After making £200 profit over the summer and enough to buy ourselves a trampoline, I was hooked on the idea of financial independence and creating value from an idea.
That was the start of the journey that got me here with RideTo. I founded this company because of personal experience, I spotted a gap in the market because I've been there as a consumer. I was fed up of commuting to central London on public transport and wanted to buy a scooter. I had to face a frustrating experience where I could find very little information online and it was really painful to go through all the necessary steps to ride a motorbike without any guidance. So I figured that it was something that was just missing in the motorcycle industry, something that I could create so that other people didn't have to go through the same struggles as I did.
What's been your most bruising / character-forming experience as a Founder?
I ran a bike hire business at university. My flatmate and I wanted to ride a bike to uni, but we couldn't afford one or bring it from home. So we figured that we needed a bike hire service and decided to do it ourselves.
We put in £1000 each and bought a few bikes, we'd rent them out to other students. It was fun, we reinvested everything we made to grow, but it was also a logistical headache! For a lot of time we were running it from our flat, and that's where we would keep all the bikes. Our flatmates weren't particularly happy with loads of bikes filling up the flat. Dealing with physical assets was painful… we spent a lot of time tracking down lost and stolen bikes, sometimes having to recover them from the canal!
We eventually sold the business after two and a half years when we finished uni. We both wanted to do something else and eventually got 'proper jobs' in London.
What were the lessons you took from this?
Running the business for 3 years whilst studying a degree in business was an amazing way to put into practice what we were studying. It became a real life test bed for the ideas we were exploring in how to market and grow a business.
I also learned I never wanted to run another physical asset/hire business and moved my focus to online businesses.
Out of your business achievements to date, what are you most proud of and why?
We had 550 customers in 2017, then 5,000 in 2018. It feels great to know that the service you offer is making a difference in so many people's lives. We also went from 18 to 100 schools in just 12 months, and we're aiming for 11,000 customers this year.
Most importantly, it's good to see that we keep offering a top-quality service while growing so quickly! We have almost 300 five star reviews on Trustpilot, and some of the comments are really rewarding as they show we are truly fulfilling our original mission.
Our growth and story was featured by The Sun last week, which was a great recognition of what the team has achieved in the short time we've been in business.
What advice would you give to anyone thinking of becoming a Founder?
Make sure you build a solid network of support and advice around you, and use it regularly! For me as a sole founder it can be a lonely journey sometimes. I make a regular effort to meet with advisors from different spaces (product, marketing, finance etc), my supportive investors and founder friends who are at a similar stage. It's always therapeutic and productive to discuss your current challenges with peers.
If you could change anything to do with being a Founder, what would it be?
I don't think there is anything you can change. Building a business is really hard and there are no shortcuts. Making sure you have the right people around you from day one is critical, otherwise – especially in my experience as a sole founder – it can get pretty lonely. It's good to have people to share responsibility with, or at least someone you can have a beer with and complain about how hard it is!
What's your top tip for being productive?
I'm a bit obsessed with productivity and managing my time. A tool I've used for a while is the Self Journal: https://uk.bestself.co/ It helps me to set achievable goals and plan my day, remembering to celebrate wins and take note of learnings everyday.
Apart from a smartphone, what piece of tech can't you live without?
Stripe Connect payment gateway has been instrumental in building out marketplace to date. Complete automation of payments to suppliers and managing the volume of transactions has been vital to our fast expansion.
What do you do when you switch off from being a Founder?
Exercise. Going for a run or cycle to get fresh air is alway a great way to relieve stress and switch my brain off from thinking.
Talent or Hunger?
Neither can be truly effective without sufficient amount of the other.
Surely you've got to have incredible drive. A lot of times it will feel like you're pushing a rock uphill, while everybody else is trying to push it down. Talent helps you get through those hard times. One key talent is definitely understanding people: being able to communicate a story that people will buy into can get you quite far – not just with investors, but with your team and your customers as well: it's really important to get every stakeholder to buy into your vision.

The information available on this page is of a general nature and is not intended to provide specific advice to any individuals or entities. We work hard to ensure this information is accurate at the time of publishing, although there is no guarantee that such information is accurate at the time you read this. We recommend individuals and companies seek professional advice on their circumstances and matters.