Empowering future entrepreneurs with Nexford University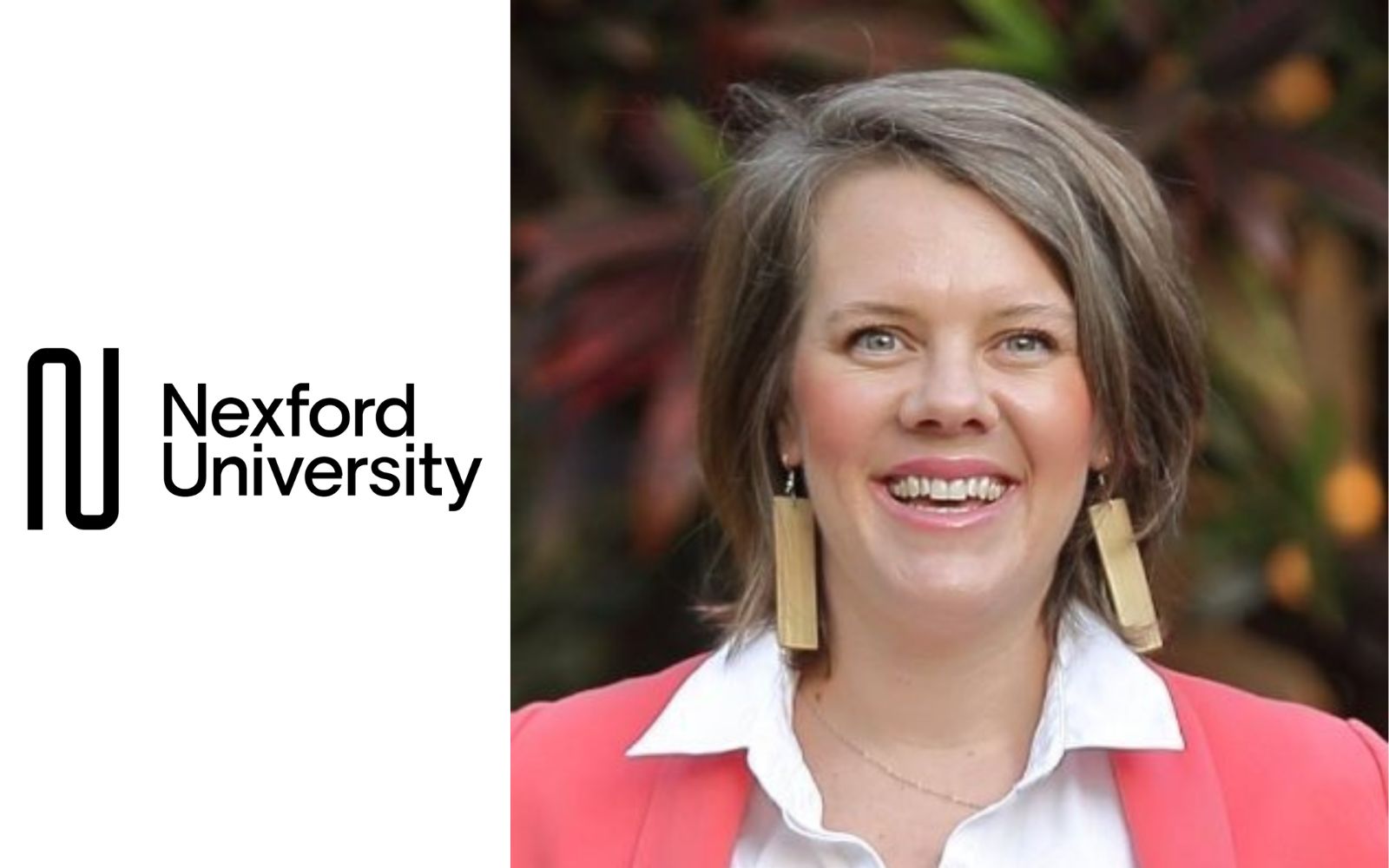 We spoke to Jennifer Bangoura, Director of Career Innovation at Nexford University on its growth plans, its niche in the higher education marketplace, and how its future-focused degrees are helping entrepreneurs thrive.
How did the idea for Nexford University come about?
The initial idea wasn't to build a university at all. We wanted to develop a technology that would understand the needs of employers, then provide that data to universities to develop new 'workplace-aligned' curriculums. However, we soon came to the realization that traditional universities were either too slow in adopting the innovation; or not willing to adopt it at all.

To deliver impact, we realised we had to go directly to consumers. So, we used our workplace-alignment model to build brand new academic programs which bridged the gap between education, business and tech. Further research told us that high tuition fees and outdated learning experiences were also significant barriers to entry for most learners. As a result, we created an affordable monthly payment model with a flexible 'on-demand' way of learning.
Our mission was clear: to enable greater social and economic mobility across the world by providing learners access to affordable, dynamic online education that prepares them for the global business world.
What's been the most challenging aspect of growing Nexford from startup to scale-up?
It has been a highly challenging yet rewarding period. We launched in February of 2019, and user satisfaction has been exceptionally high. Maintaining that has required a huge amount of effort, but in our last survey a remarkable 98% of alumni stated that they would recommend us to others.
We have introduced numerous courses, certificates, and degrees, including an MBA program and various bachelor's programs specializing in AI, E-Commerce, Sustainability. In total, we have probably launched over a hundred courses thus far. Moreover, we have plans to launch even more next year.
However, the most significant challenge we have had to overcome is the competition as a tech startup against long-established universities. The concept of a startup university is not commonly heard of. Therefore, our positioning is that of a platform that effectively connects employers with learners, anchored within a university. I believe this sets us apart from many others.
What are the main reasons some entrepreneurs skip higher education?
Among aspiring entrepreneurs today, the idea of skipping out on higher education in favour of diving right into building your startup is quite popular. Part of that popularity comes from famous founder-dropouts like Bill Gates, Steve Jobs, and Mark Zuckerberg

However, the main challenge with traditional universities is that their model has not changed in over 100 years. They are unable to pivot quickly and adjust to market demands. Their learning experience and schedule is often based on classroom models, meaning learners must put their businesses on hold and travel to attend in-person lectures. That simply isn't feasible for most business owners.

Many traditional universities are still prioritizing theory over skills-based learning. That means learners are graduating without any real-world experience or applicable skills. And the cost of tuition is still far too high at many universities, leaving students with crippling debt and no capital to start or grow their businesses.
This is in stark contrast to Nexford's offering. We are a next-generation online university that was born online. Since day one we have provided competency-based degrees at a fraction of the cost of other traditional universities without compromising on quality.

For instance, the average annual tuition for a master's degree from Nexford costs $5,040 – a fraction of the US national average of $36,000. Nexford learners also pay monthly and can work at a flexible pace, with no fixed class times.
Why do you think higher education is still vital for entrepreneurs?
Most of us—even those of us with great business ideas—aren't Bill Gates or Steve Jobs. For us, obtaining higher education is still the best thing to do. It's not just smart as an insurance policy should your business not pan out. Relevant and affordable higher education a critical tool that will improve your chances of success. For proof, ask Jeff Bezos, Andrew Yang, Martha Stewart, or Vera Wang.

Higher education – especially the competency-based style of learning that we offer at Nexford University – instils the skills necessary to help entrepreneurs get their businesses off the ground. While it is possible to gain those skills through experience, trial and error is incredibly expensive approach that often derails a business before it gets started.

The most valuable soft skills for entrepreneurs include leadership, communication, and innovation. Those are all things which can be taught, despite some belief they are natural personality traits. And, even for the most gifted entrepreneurs, there are fundamental areas of knowledge in marketing, finance, business law, and HR which you simply cannot bluff.
There will always be mistakes and a learning curve when launching a business. But a degree from the right sort of university will help you grow and succeed faster than you would otherwise on your own. Further, if you're earning your degree online at a university that is focused on relevant skills, your education will be able to flex around your other commitments and bring huge value to your business from day one.

As part of our commitment to empowering future entrepreneurs, Nexford is pleased to offer Finerva clients 20% off their programs. For more information, please visit the official website.
————————
Dr. Jennifer Bangoura is the director of Career Innovation for Nexford University and a consultant for the Future of Learning Fund, an early-stage investment fund to invest in new and improved models of learning that prepare students for the future of work.
The information available on this page is of a general nature and is not intended to provide specific advice to any individuals or entities. We work hard to ensure this information is accurate at the time of publishing, although there is no guarantee that such information is accurate at the time you read this. We recommend individuals and companies seek professional advice on their circumstances and matters.