Interview with Peter Mountney, CEO of Odin Vision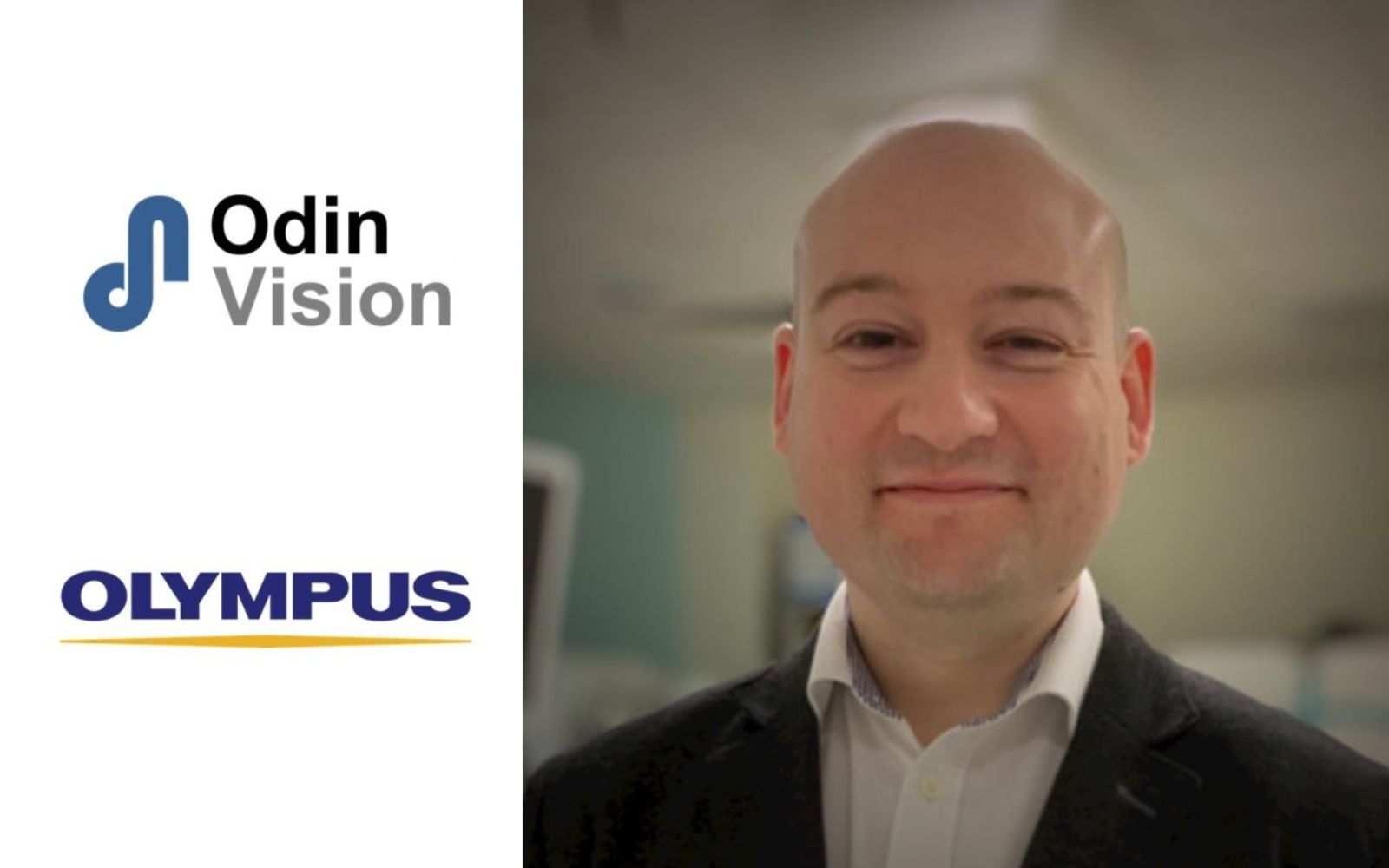 Odin Vision, a London-based start-up, specialises in developing AI-powered medical imaging software which uses machine learning algorithms to analyse medical images and provide support to endoscopists' decision-making during procedures.
Recently, Odin Vision has been acquired by Olympus, a leading global Med Tech company.
We spoke to Peter Mountney, CEO of Odin Vision about his journey as a founder and gained valuable tips for fellow entrepreneurs.
What's the story of behind founding Odin?
Detecting the early signs of cancer (polyps) during endoscopic procedures has been a challenge in the clinical setting. Professor Danail Stoyanov has been at the forefront of using computer vision to enhance endoscopy procedures for the past two decades. In 2017, Patrick Brandao, a PhD student at Professor Stoyanov's WEISS centre, made significant progress in using deep learning for polyp detection and earned several awards for his contributions. Professor Laurence Lovat, a consultant Gastroenterologist at UCLH, recognised the potential impact of the technology on patients and how it could be transformed into clinical products.
I came on board as the technology was spun out of UCL and Odin was founded. My vision was to use AI technology to enhance the early detection of cancer for both patients and clinicians in a scalable manner through cloud-based solutions. This approach positioned Odin ten years ahead of its competitors and disrupted the conventional MedTech industry, which had been trying to market software as if it were hardware.
What are the main obstacles you faced when establishing and growing Odin, and how did you overcome them?
Firstly, acceptance by healthcare professionals to adopt new AI technology and integrate it into their current workflow. To overcome this, we included health care professionals within the development process and to build a level of trust and to ensure that the technology was designed to fit seamlessly into existing workflows. We also provided training and support to ensure that healthcare professionals were comfortable using the technology.
Another challenge was regulatory compliance. The healthcare industry is highly regulated, and there are numerous regulatory requirements that must be met to ensure that the use of AI in healthcare is safe and effective. We ensured that we had a deep understanding of these regulations and worked closely with regulatory agencies to ensure that our AI technology was in compliance with all applicable regulations.
One of the big decisions faced by all startups is what work we do in-house versus what work we do with professional services or outsource. We took the approach that everything critical to the development of our core capabilities (e.g. AI) should be done in-house, but services such as payroll, pension, monthly books, cash flow forecasting and preparing grant finances should be done by expert professional services. This is where Finerva was able to take things off our plate and allow us to concentrate on building our technology. Overtime we have gradually moved some tasks in house as we have scaled and our requirements changed. Finerva has always been there to support that scaling of the company and transition.
How did you go about raising funds?
Odin raised investment from a mixture of angels, venture capital and specialist SEIS/EIS funds. Each types of investor has different financial requirements and Finerva helped us with paperwork and preparation of accounts / reports. Odin also had a significant amount of grant funding from a number of different sources. This adds a level of complexity to the financial reporting as each funder has their own way of administering grants, reporting financials and even how to calculate the hourly rate of an employee. Finerva helped us manage that process and supported the submission of grant claims.
What was the most challenging aspect of your exit process?
During an exit, things become very urgent and need responses very quickly. You rely on your team to be able to understand a situation very quickly, respond and turn things around in a short period of time. This is challenging when working with external professional services as they may have other commitments they are balancing. The Finerva team was always on hand at short notice to support us during this period.
What was the most character-forming experience in your journey as a Founder?
I'm really proud of the amazing things that have been achieved by the team over the years. Along the way, we were told lots of those things were impossible. When you achieve something that others think is impossible, it gives you the confidence to be bolder and take on bigger challenges.
The information available on this page is of a general nature and is not intended to provide specific advice to any individuals or entities. We work hard to ensure this information is accurate at the time of publishing, although there is no guarantee that such information is accurate at the time you read this. We recommend individuals and companies seek professional advice on their circumstances and matters.