Top VCs Make 10 Predictions On The Future Of Start-Ups In 2020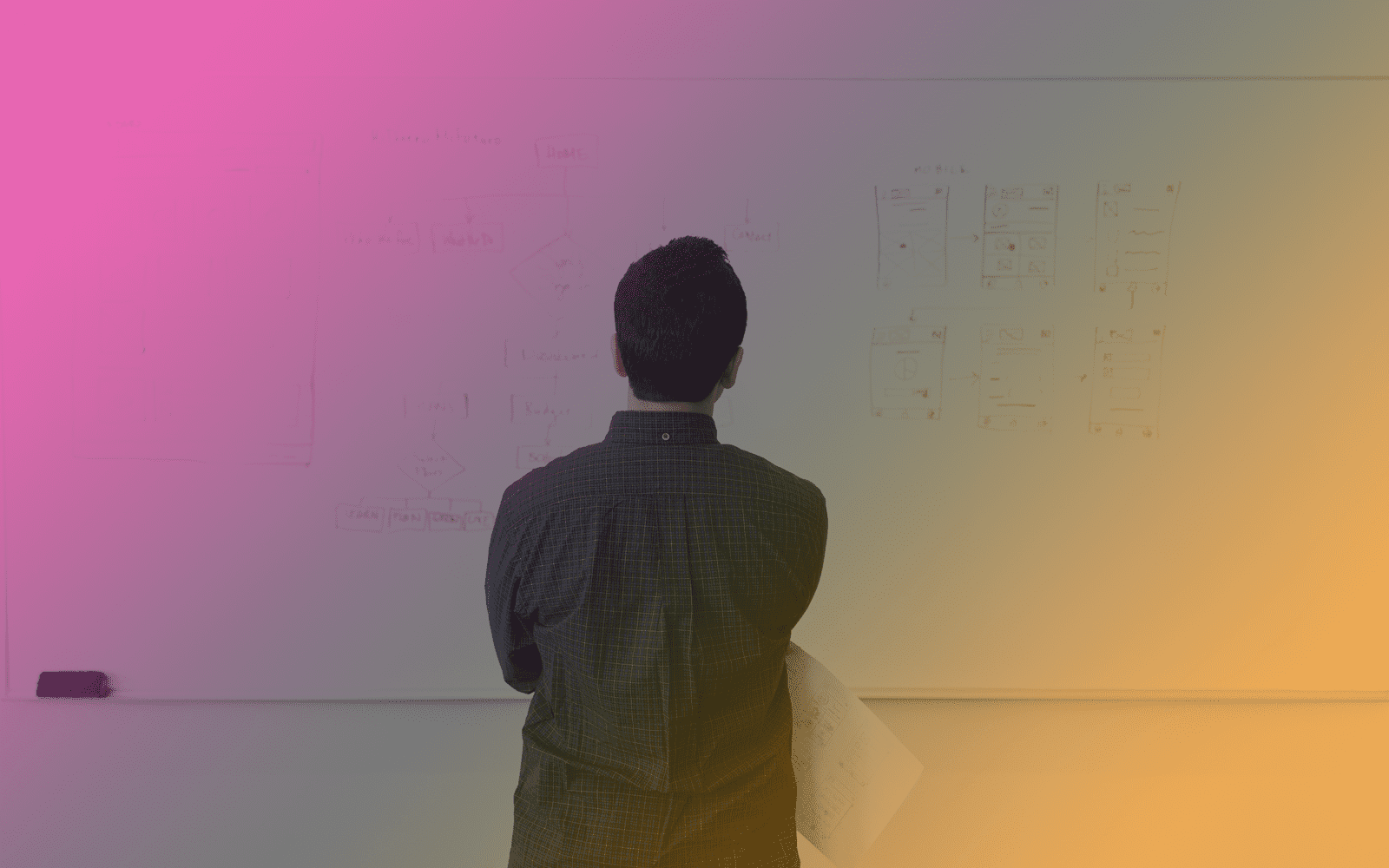 A huge part of Venture Capitalists' job is to make predictions. Typically these predictions are limited to whether or not a company will be successful, but as the year – and decade! – comes to an end, they want to have their say on the industry as a whole, making bets, sometimes even trying to guess exact numbers, on the state of the start-up environment at the end of the following year.
We did a bit of research and collected 10 of the most interesting prediction from top VCs around the world.
1. We'll need new names for Seed Rounds
Let's get it out of the way: most VCs agree that funding levels will keep growing, or at least stay as high as 2019, for the whole or next year.
There is going to be a shift, however, in how these increasingly big funding rounds are perceived, and maybe in how we call them too.
Early-stage investors such as Semil Shah from Lightspeed Venture Partners, have faced this issue for years now: Seed Rounds kept increasing in size in such a way that they now resemble what we would have called a Series A just a few years back. This opens up some space for Pre-Seed funding, sometimes coming from Angels or High Net-Worth Individuals, but an increasing number micro-VCs are specialising on this super-early stage.
As per Shah's blog:
"The public markets are soaring. Private markets are bigger than ever. There is so much dry powder alone in the Bay Area (well over $50B contractually committed to funds), it's hard to see that just drying up overnight. In my role as an early-stage investor, I can't worry about what will happen in public markets, and there is so much capital in the private markets, it means that 2020 is setup to just be a continuation of what 2019 was — and that means a bifurcation of seed rounds, with some seed rounds being very competitive pre-product Series A rounds, and other rounds being smaller, more on the fringe, perhaps out of the Bay Area. The entire seed market is wholly different from when I sent the first Haystack wire in March 2013, and with every fund comes a new game to learn to play."
2. The Birth Of National Crypto-Currencies
After becoming the symbol of over-hyped technology back in 2018, after the bitcoin-bubble burst, blockchain technologies and crypto currencies failed to prove their worth in 2019, with practical applications still very limited due to volatility and very low adoption rates.
However, some say that China might lead the way as an early adopter of the technology as a state-controlled currency, capitalising on the incredibly high rates of digitisation of its population, and the extended level of control that the Government holds over the web. This could in fact solve the intrinsic problems in regulating this technology, that has slowed down its adoption elsewhere.
Fred Wilson, co-Founder of Union Square Ventures wrote in a blog:
"Countries will create and promote digital/crypto versions of their fiat currencies, led by China who moves first and benefits the most from this move. The US will be hamstrung by regulatory restraints and will be slow to move, allowing other countries and regions to lead the crypto sector. Asian crypto exchanges, unchecked by cumbersome regulatory restraints in Europe and the US and leveraging decentralized finance technologies, will become the dominant capital markets for all types of financial instruments."
3. Growth is dead, long live Capital Efficiency
Early-stage investors tend to look for founders with vision, more than they want to see impressive financials. However, the lackluster performance of Uber and Lyft on the public markets brings the era of investing in money-losing companies to a close, said Mike Volpi, an Index Ventures partner.
Perhaps one of the most important shifts that we're likely to witness in 2020 is a much higher importance given to a company's profitability and financial health, rather than just vision and growth. This is the result of the great reckoning we all saw in the last quarter of 2019, with the WeWork fiasco and the consistent underperformance of companies like Uber and Lyft on the stock market.
Mike Volpi, Partner at Index Ventures writes:
"There has been a huge amount of money plowed into companies with big visions but unclear economic models. One of the significant challenges of excessive capital deployed without financial discipline is that these companies never develop sustainable business models. Unfortunately, for them, the music stops post IPO; public markets do look for that sustainability and eventual profitability in businesses."
Kjartan Rist from Concentric Ventures agrees: "in 2020, VCs will increasingly be looking for strong unit economics, underlying profitability and a good grasp of the fundamentals before making significant investments."
4. OK Boomer
The turn of this particular decade has a major demographic implication: ten years' worth of Gen Z kids will join the workforce and (hopefully for them!) earn disposable income.
This translates into a widening market opportunity for consumer companies targeting the youth, which appeals to many investors, as per Business Insider.
Caitlin Strandberg from Lerer Hippeau, said: "On the consumer side, we'll see more products and services that appeal to the Gen Z sentiments around authenticity, empowerment, inclusion and self-expression. This is a new consumer who is resourceful in learning about the brands and businesses they choose to support with their purchases."
5. A Make-Or-Break Year For AI
Artificial Intelligence promised to solve all issues throughout the whole supply chain of any sector. This technology, which as our CTO Stu never fails to remind us is nothing new, has undoubtedly dominated headlines for the late 2010s, but will it hold up to its massive promises?
Sami Totah, General Partner at leading Israeli investment firm Viola Growth said:
"AI has been promised as the solution to every problem we face today. It will impact and disrupt almost every industry conceivable. AI today has billions of investments, and large and small companies trying to use it and integrate it. Will it reduce tech barriers to entry in many industries? 2020 will be an important clarifying year for AI – we'll see if it can live up to our high expectations, or if it will under-deliver."
6. The rise of the Direct Listing
As we previously mentioned on our blog, Tomasz Tunguz, Partner and Managing Director at Redpoint Ventures is a big fan of Direct Listings.
He's made his 5 predictions for 2020 in a blog post and, obviously, one of them is that Direct Listings will become the norm for companies wanting to go public.
"The idea has been proven by Slack and Spotify, and many others will follow. Most startups at IPO have plenty of cash and don't need to raise more in the public markets. The direct listing enables them to go public without raising capital."
7. The future of work is remote
Another prediction by Tunguz is that companies that are distributed in multiple locations will gradually increase, allowing for easier geographical expansion, but mostly accommodating an increasing need for employees to work remotely around the globe.
Other investors such as Talia Goldberg from Bessemer Venture Partners agree, adding that this will drive up demand for enterprise software designed for remote work:
"Eliminating geography as a constraint to talent is a game-changer for businesses. Now that most knowledge workers can communicate and collaborate remotely, going to work is more of a state of being than a destination. Workplaces of the future will rely on new software and systems that reimagine team architectures and habits and reinvent operations to serve a global and distributed workforce."
8. Tech Goes Green
The decade ended on a sour note, as (most of) the world finally caught up with the climate crisis, and trying to reduce CO2 emissions started becoming a priority for governments and companies.
This opens up a myriad of opportunities for start-ups with a social purpose, that operate a business model that benefits not just their own profits, but also the environment.
Barry Eggers from Lightspeed Venture Partners wrote on the company's blog: "While 'cleantech' investing had mixed success during the mid-2000s, 'greentech' investing during the 2020s will have the advantage of more efficient business models and heightened consumer awareness, interest, and urgency."
Fred Wilson made an even bolder claim, arguing that plant-based diets will become the norm within the end of this decade: "Eating meat will become a delicacy, much like eating caviar is today," he wrote.
9. More tech workers speak up
Employees from Google, Amazon, Microsoft and Facebook showed us this year that speaking up against their employers' malpractice in terms of moral commitments, workplace harassment policies and working conditions can result in real change.
The tech sector has long being hailed as a Holy Land for working conditions, with companies like Google flaunting the perks offered to their staff, or others like Snapchat opening exotic headquarters on the beach. Last year we learned that's not all fun and games, and this will spark a wave of change across tech and its nearby sectors.
Ellen Pao, investor and co-Founder of Project Include, wrote on her blog: "In 2020, people will no longer accept empty promises and apologies; they want specific responses and real change. And they will persist against inertia — and the strong pushback from incumbents — until change happens."
10. B2B Will have a moment
While the 2010s have been largely dominated by high-profile B2C companies, quickly adapting to changing needs and armed with shiny brands and innovative marketing campaigns, the B2B sector got much less attention from both the public and investors.
However, the B2B world hasn't stayed quiet all these years! A swarm of start-ups aiming to revolutionise supply-chains thanks to AI, Machine Learning, decentralisation and a bunch of other innovative tools quickly populated the market. It's now the time to shine for some of these companies with truly disruptive visions, that have an opportunity to stand out from the crowd as these markets consolidate.
Kjartan Rist, Founding Partner of Concentric – a London/Copenhagen based VC firm writes on Forbes:
"They might be considered 'digital laggards' compared to faster-moving B2C sectors, but the tide is now turning and 'back-office' B2B industries will see considerable change and present big opportunities in the coming 12 months. Areas like insurance, logistics and industrial technology have been slower to capitalize on existing and proven tech than their consumer cousins, which means that there are still plenty of opportunities to develop truly disruptive ideas and build enormous companies. One element of this will be the introduction of blockchain to some of these more traditional sectors, with clear business models starting to emerge. For example, in asset management to remove manual processes and improve efficiency in trade processing and settlement, for claims processing in insurance, or in supply chain management alongside sensors to ensure you're capturing accurate and specific data."
The information available on this page is of a general nature and is not intended to provide specific advice to any individuals or entities. We work hard to ensure this information is accurate at the time of publishing, although there is no guarantee that such information is accurate at the time you read this. We recommend individuals and companies seek professional advice on their circumstances and matters.