Toby Ejsmond-Frey – Co-Founder of Friendship Adventure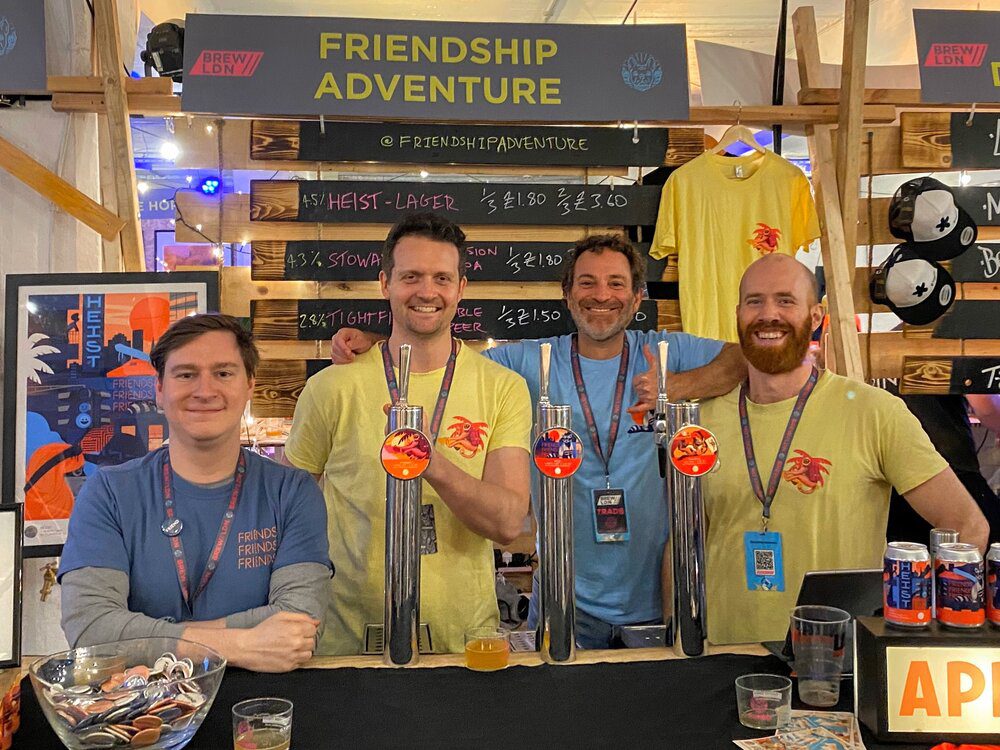 Friendship Adventure is a brewery and events business, founded by Neil, Jez and Toby in May 2017. Not only they produce great beer: they also actively provide the platform for sociability and adventure. Having a beer with a friend is great, but Friendship Adventure is also interested in what that drinks leads to and whether they can help facilitate that – whether that be entrepreneurial, travel, going to a show, anything.
"Happiness derives from activity", they say. Friendship Adventure are currently raising money and looking to open their first brewery and event space this year.
We had a chat with Toby, one of the three founders of Friendship Adventure. He told us about his entrepreneurial path and the difficulties he had to face, along with his co-founders, to get his business up and running.
What made you decide to become a founder?
A desire to prove to myself that I could enjoy work and working hard, since I had always struggled with sustained motivation in previous jobs. Also chance: I hadn't set upon starting a business until I met my partners, which was itself a lucky combination of timing and circumstance.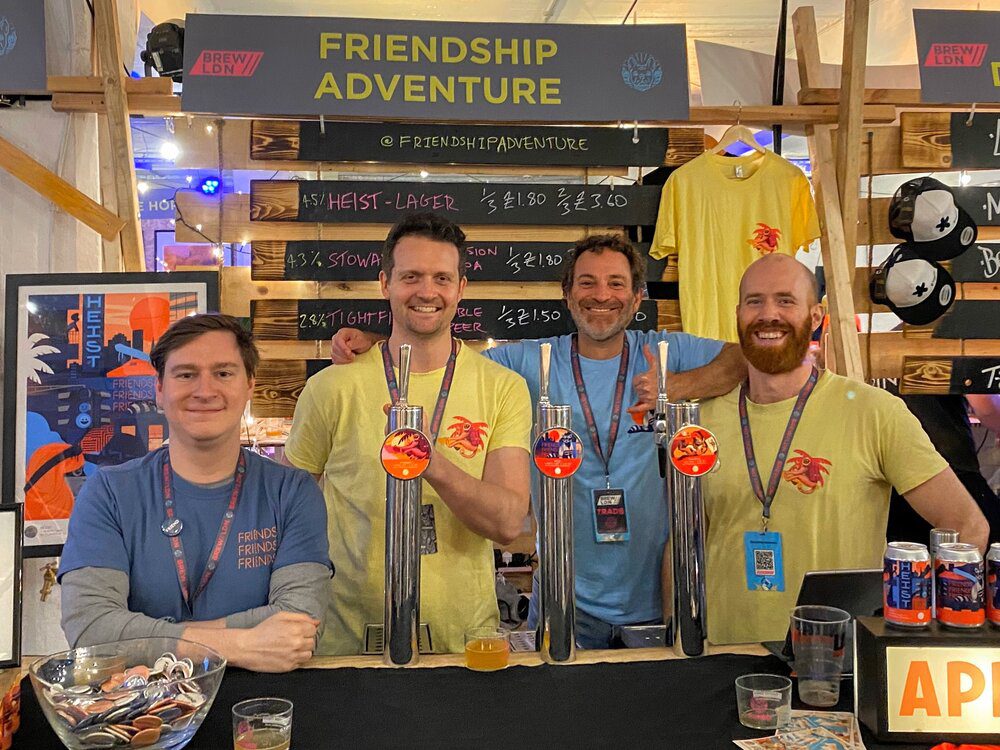 What's been your most bruising / character-forming experience as a Founder?
Losing two batches of beer simultaneously (at the time our entire stock) just as we had gained regular customers, who we had to let down. It was also the start of the Summer and World Cup, so we missed out on the biggest sales opportunity in years.
What were the lessons you took from this?
The main one was having a back-up plan for our back-up plan, especially in the supplier-dependent situation we were in. More broadly we learnt to turn any disaster into an opportunity, with the business emerging stronger in every regard as a result. It also taught us the value of good client relations, as we were able to keep all of the clients we had to let down.
Out of your business achievements to date, what are you most proud of and why?
It wasn't a specific achievement for me, but rather the point at which it really felt like we could turn this adventure into a viable business: Following the calamity mentioned above and subsequent re-organisation, we successfully applied for a small business loan, and used it to treble our output in the space of a couple of months, pick up new clients and launch our monthly comedy night.
What advice would you give to anyone thinking of becoming a Founder?
Don't do it alone. 2 is good, 3 is better.
If you could change anything to do with being a Founder, what would it be?
Nothing really – the highs wouldn't be as high, if the lows weren't so low!
What's your top tip for being productive?
Not really a tip, but it's being honest with yourself about how you work best. So for me it's never at home, on my own. I need to find a work environment and be with colleagues.
Apart from a smartphone, what piece of tech can't you live without?
We have a labelling machine that I have a love/hate relationship with. It mostly makes our lives easier, but every time we take it for granted, it throws a tantrum and is impossible to work with.
What do you do when you switch off from being a Founder?
I try, and often fail, to avoid screens. So a book, the piano, or ideally some sport.
Talent or Hunger?
Hunger, no contest. I don't believe that talent is a reliable indicator of success; only hard work, long hours and a little luck! "Outliers" by Malcolm Gladwell is a fascinating exploration of this idea.

The information available on this page is of a general nature and is not intended to provide specific advice to any individuals or entities. We work hard to ensure this information is accurate at the time of publishing, although there is no guarantee that such information is accurate at the time you read this. We recommend individuals and companies seek professional advice on their circumstances and matters.