Dexter Penn – CEO and Founder of Kalgera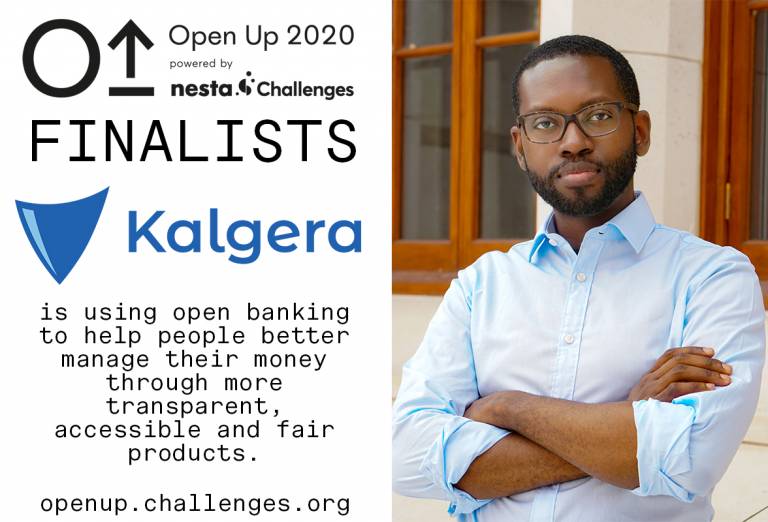 While working as a NHS hospital physician in neurology and geriatrics,
Doctor Dexter Penn witnessed the pain points of financial vulnerability of his patients on a daily basis.
That's how he got the idea for his award-winning company Kalgera.
Half of adults in the UK show signs of financial vulnerability. That's nearly 26 million people! Kalgera is a financial safeguarding tool designed to proactively recognise vulnerability. Built by university neuroscience researchers, Kalgera's smart technology securely analyses financial transactions and automatically alerts trusted family and friends if things go wrong.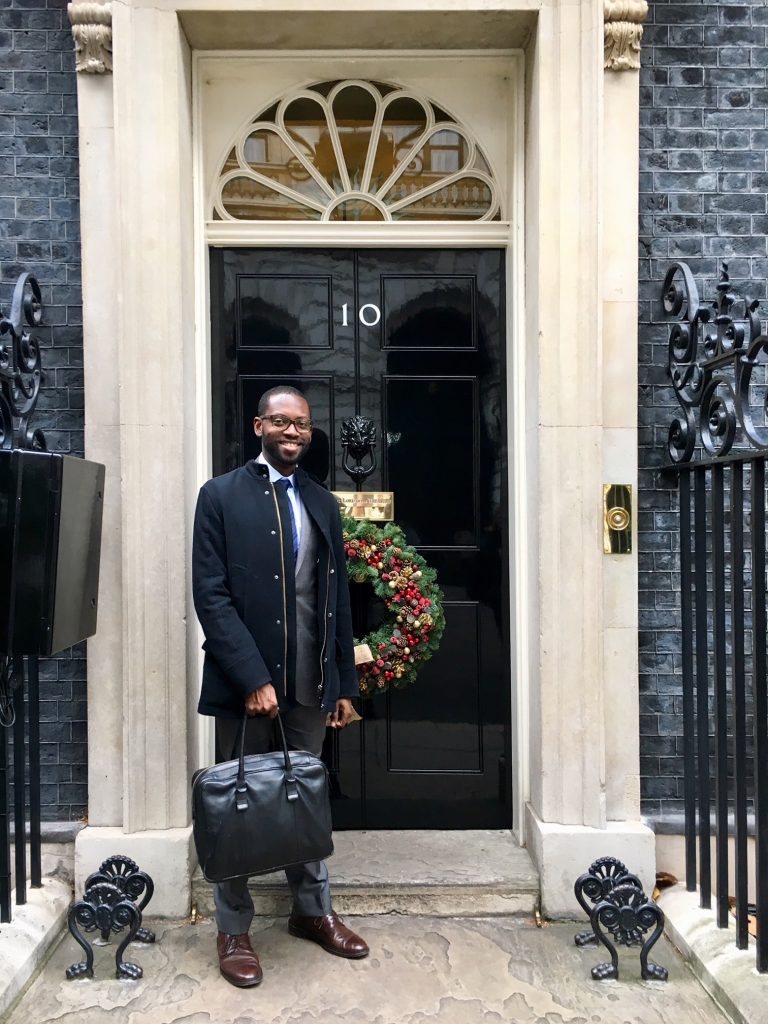 What made you decide to become a founder?
While working as a Junior Doctor in Elderly Care, I got bored with the daily grind. I wanted to make a bigger impact in the world – something bigger than treating pneumonia or constipation. I was also a part-time Masters student in Research Methods at UCL, when I stumbled upon their innovation programme and something clicked.
I started developing the concept for Kalgera, a financial safeguarding app for vulnerable people and their caregivers. It's a safe and holistic way for people to improve the financial life of their loved ones. We use open banking APIs to aggregate transaction data in order to detect signs of vulnerability. Kalgera went on to win multiple awards from UCL and I got onto the Clinical Entrepreneur Programme at NHS England.
What's been your most bruising / character forming experience as a Founder?
In Septemeber 2017, I had just won £10,000 grand prize UCL George Farha Award, then my home town in the British Virgin Islands was struck by Hurricane Irma – the strongest Atlantic hurricane ever recorded! Winds up to 210mph wiped everything out and several of my family members were nearly killed.
It was a very trying time for me but I had great support from my team. I volunteered at the BVI London Office and also ran a fundraising campaign which raised over £1600 to benefit the people of the islands. I then went down to the BVI to help distribute supplies and provided basic medical care. It was surreal and emotional as I had to fly back to London to pitch Kalgera to a room full of hundreds of people in the City. Our contributions in the financial inclusion space got us into the Top 3 in Tech City's (now Tech Nation) Fintech For All Competition. Off the back of that I was invited to No 10 Downing Street where I contributed to financial inclusion policy.
What were the lessons you took from this?
That experience showed me that my drive is formidable but also restored some of my faith in humanity. It was a character defining moment, I was able to leverage my motivation, skills and network to pull together a prompt response in a crisis situation.
Out of your business achievements to date, what are you most proud of and why?
Going to No 10 Downing Street and sharing insight into the reality on the ground with the Prime Minister's Deputy Policy Head was very rewarding. The PM was busy in Brussels so I also got to meet the Downing Street cats! We're gearing up to launch in 2019 – so that will hopefully be my next proud achievement!
What advice would you give to anyone thinking of becoming a Founder?
Always know your why. If you can't think of it, figure it out asap.
Always sleep. Working hard doesn't have to equate destroying your body.
Always show gratitude to others. People really remember that.
Surround yourself with people who are not afraid to tell you the difficult things. It really forces you to be a better founder and makes you more able to face challenges. Honest, straight talkers can be hard to find, especially once you get caught up in the hype of the PR machine.
If you could change anything to do with being a Founder, what would it be?
It can be very lonely and isolating. To combat this make sure you have people in your life that keep you grounded: like supportive friends and family. Be upfront and let the people around you understand that you will have to take difficult decisions (like missing special events). That said, make sure you nurture relationships that improve your wellbeing and keep you in touch with reality (even if you have to schedule it in your diary). Also remember to celebrate your successes as well as those of your peers.
What's your top tip for being productive?
Make lists of actions then sleep on them. Often, things which seemed super urgent yesterday can actually be pushed back a bit. Gaining perspective and context often improves the quality of your output. Snap decisions can often go wrong then create excess work to clean up.
Apart from a smartphone, what piece of tech can't you live without?
My Nutribullet. I love cooking and I use it to make anything, even pancakes!
Talent or Hunger?
The formula for success in life often is 10% talent and 90% internal motivation. Recognising talent is the first stage, but putting in the time to develop that talent over time is what really does the trick.

If everything was effortless, life would probably get really boring in a hurry. Success would be meaningless without the struggle. Without some disappointment, success isn't as sweet. I often have to remind myself that success is not a destination but a state of mind.

As a doctor, I see how life can be cut short unexpectedly and also see people who simply become discontented with life because they never found a purpose or meaning in it all resulting in maladaptive behaviour. That's why I think it is very important to stay motivated to make the most of our time in this world. My lead Prof at UCL always reminds me that work is important but one must always try to have fun doing it!

The information available on this page is of a general nature and is not intended to provide specific advice to any individuals or entities. We work hard to ensure this information is accurate at the time of publishing, although there is no guarantee that such information is accurate at the time you read this. We recommend individuals and companies seek professional advice on their circumstances and matters.