CMA Blocks Seedrs / Crowdcube Merger, Seedrs Announces Fundraising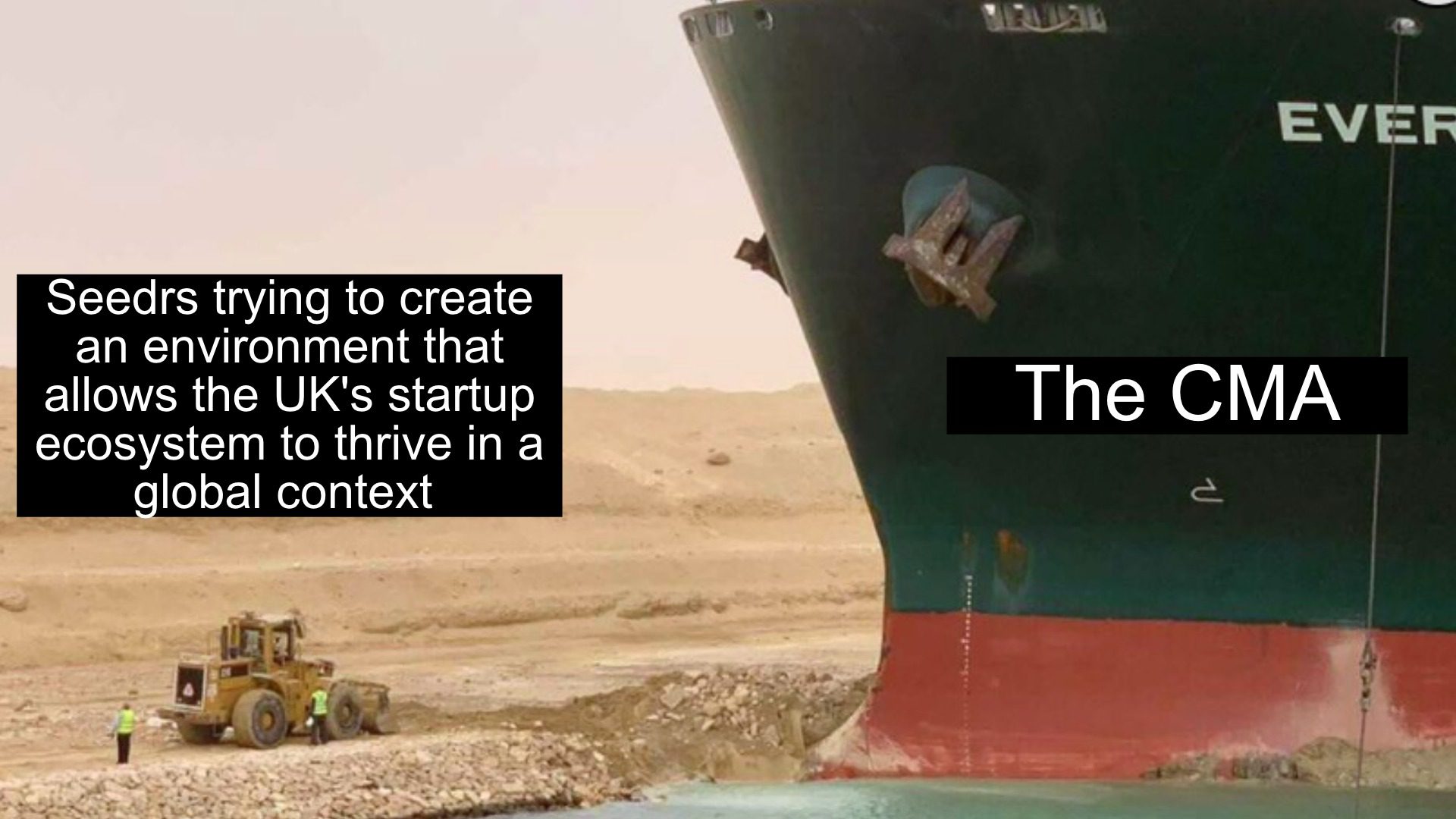 Back in October 2020, leading UK equity crowdfunding companies Seedrs and Crowdcube announced their plan to merge.
Given the prominent position of both companies in the same market – one that fast-growth UK companies increasingly rely on – it was already clear that the Competition and Markets Authority (CMA) would closely scrutinise the proposed deal to make sure it didn't constitute a threat to fair competition.
On 24 March 2021, after agreeing to fast-track the deal, the CMA released their preliminary findings, stating that the merger would, indeed, harm competition in the equity crowdfunding market.
Kirstin Baker, Chair of the CMA inquiry group, said:
"Investment in small and growing businesses is vital to the UK economy as we emerge from the coronavirus pandemic, and we have given this deal careful consideration. These are the two largest equity crowdfunding platforms in the UK, with at least a 90% share of the market between them and we see them competing closely on price and innovation. This means the merger could lead to less choice and higher fees for SMEs and investors."
Both companies published statements expressing disappointment with the CMA's decision, but confidence in their respective financial performance and future growth.
"In Q1 2021 we have delivered over 100% year-on-year revenue growth against Q1 2020 (which was itself a very strong quarter), and our pipeline for Q2 is already forecast to beat our ambitious targets." said Seedrs Co-Founder and Executive Chairman Jeff Lynn.
Crowdcube Founder & CEO Darren Westlake said they "expect to be profitable again in the first half of 2021".
The decision was met with some criticism, not only from the two companies involved. The Grocer, a magazine specialised in FMCG business news, pointing out that the decision could result counterproductive towards a fair market: "the biggest lessening of competition in the sector would be if one of the platforms was unable to continue – leaving just one significant player in the game, but without the scale and market presence that the merger would have provided."
The day after the CMA's findings were published, Seedrs' Jeff Lynn posted a statement reassuring that they "had prepared for this possibility, and we're pleased to announce that we have agreed a new funding round for the business."
The information available on this page is of a general nature and is not intended to provide specific advice to any individuals or entities. We work hard to ensure this information is accurate at the time of publishing, although there is no guarantee that such information is accurate at the time you read this. We recommend individuals and companies seek professional advice on their circumstances and matters.