Bower Collective is Crowdfunding!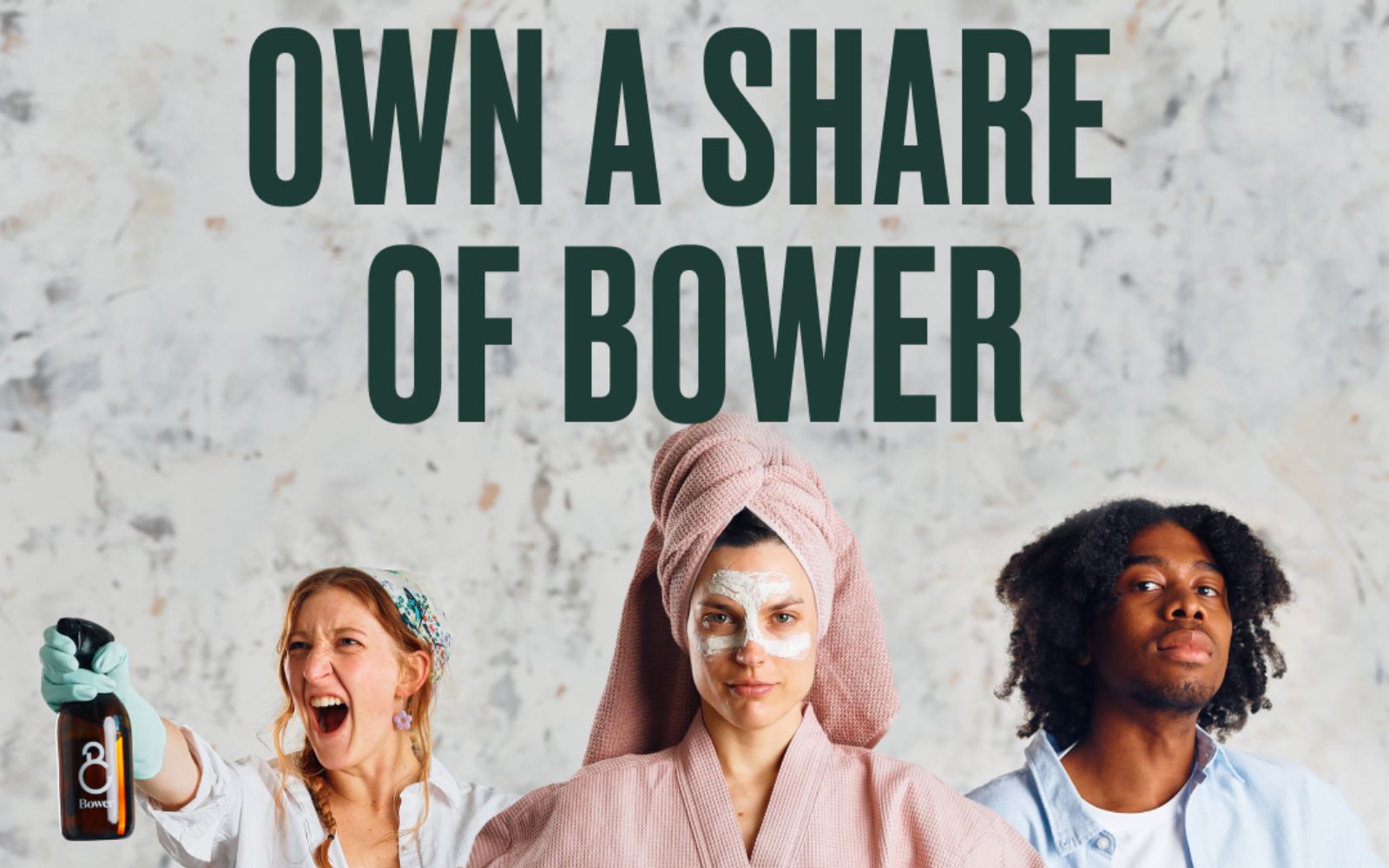 Bower Collective, an award-winning sustainable B Corp., is now crowdfunding!
Soon Bower Collective be launching its pitch page where you will be able to invest from as little as £20, up to £200,000 and beyond. Shares will be limited and allocated on a first-come, first-served basis. Currently, the company is giving early access for a chance to secure your shares before they open it up to the wider public.
Bower Collective is on a mission to eliminate plastic waste and create a more sustainable world. The plastic waste crisis is one of the defining environmental challenges of our time. Shockingly, less than 10% of plastic is recycled in the UK, despite the claims of the big brands, so we have huge volumes of avoidable plastic waste coming out of our homes.
With over 94,500 customers, Bower is a multi-award winning B Corp subscription business. The company delivers their wide range of outstanding home and personal care products on repeat, in reusable packaging. The products look good, feel great and have a positive impact on the planet!
Marcus and Nick, the Co-Founders, have built and successfully exited previous businesses with a clear focus on sustainability and impact.
Here are a few of the headlines:
🚀 Bower is now delivering products to over 94,500 households across the UK, the business is growing at 276% YOY and over 68% of in-month revenue comes from their loyal and growing subscriber base.
📣 Bower operates in a huge market, over £155 billion in the UK and Europe, and they are now raising funds to accelerate their growth into retail and to invest further in their award-winning reusable packaging system, BowerPack™.
🌍 Bower's mission is to eliminate plastic waste and create a more sustainable world. They've already saved over 43,500kgs of plastic waste from landfill and the natural environment, have full B Corp status and are certified Carbon Neutral.
Damian Routley, Chief Commercial Officer at Founders Factory said: "We backed Bower Collective right at the beginning and have absolutely loved watching them flourish over the past couple of years. They've built an outstanding business and team and we believe they will grow Bower into a category defining business."
Visit their website and register your interest now! You'll be asked to confirm your interest by entering an amount to invest. This is just an expression of interest and does not commit you to investing.
The information available on this page is of a general nature and is not intended to provide specific advice to any individuals or entities. We work hard to ensure this information is accurate at the time of publishing, although there is no guarantee that such information is accurate at the time you read this. We recommend individuals and companies seek professional advice on their circumstances and matters.