What's Hot & What's Not? Seed Funding Activity Gives Us An Insight Into The Trendiest Sectors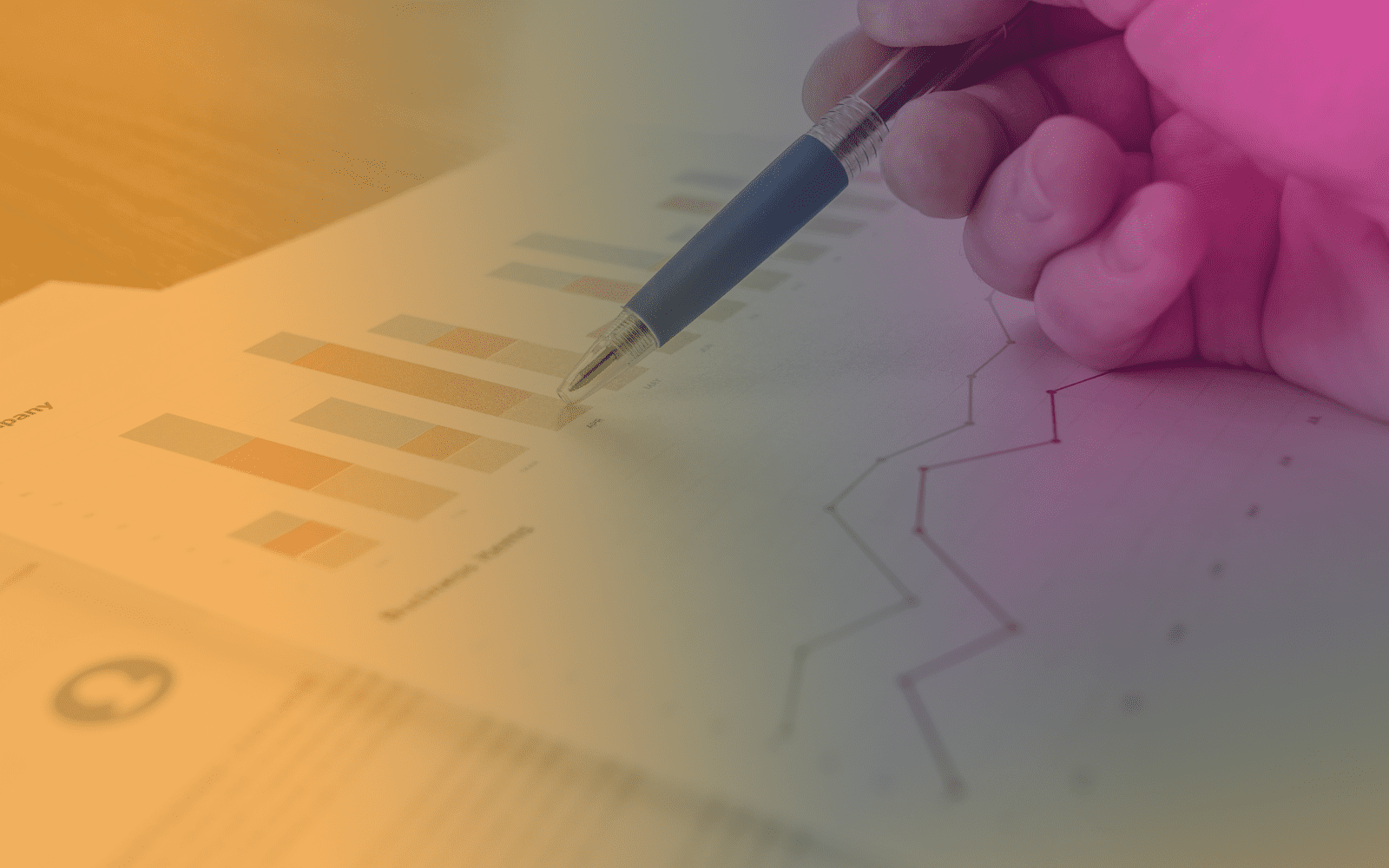 If running a business teaches you anything, it's that change happens before you even realise. What was on everybody's lips yesterday may well be forgotten tomorrow, especially when we're talking about the latest buzzword of the Venture Capital world.
Many new sectors came to the rise in the past decade, some were not even born before then, others reached their zenith just to start declining. In this article we'll go through the ups and downs of 10 of these sectors during the past eight years.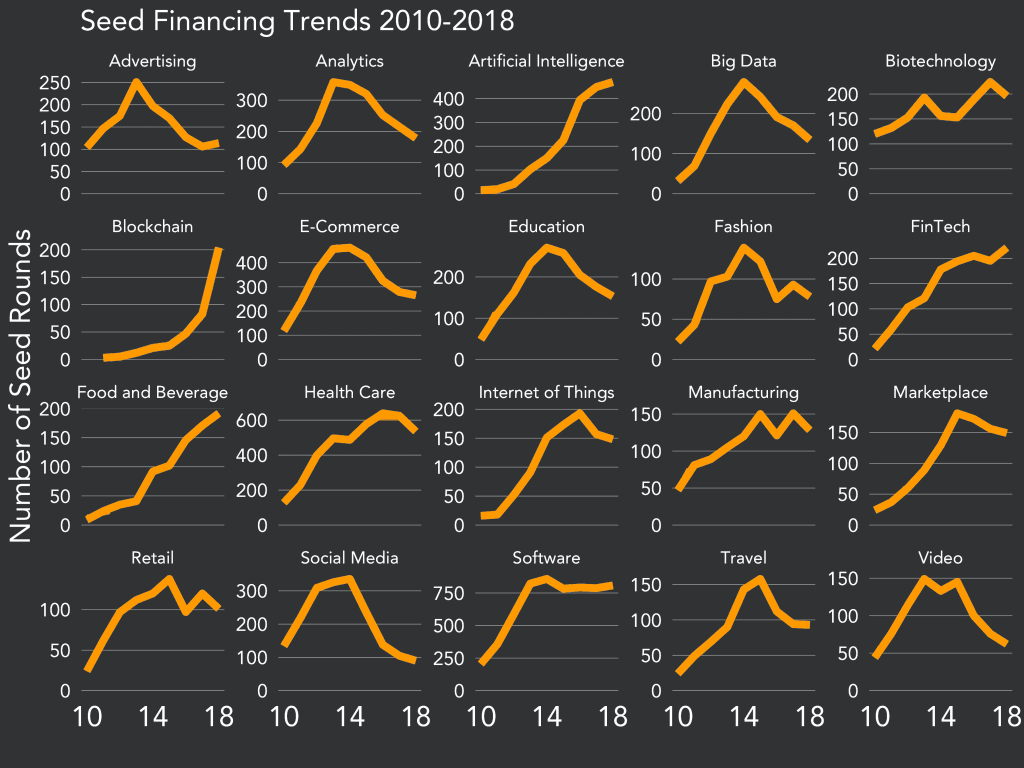 What's Hot
Artificial Intelligence, if you hadn't noticed! Just eight years ago AI was practically non-existent, with only a handful of companies operating in the sector. As the new tech started showing the world its potential to automate, improve and optimise nearly every other sector it grew exponentially. Seed funding recently saw a minor slowdown, resulting in the classic S-curve graph.
Biotechnology has been rising steadily over the past 8 years, with some bumps along the road, but never really declining. It's a sector that will surely grow in the future, as we rely more and more on cutting edge technology to carry out healthcare procedures.
Blockchain was more of a theoretical concept than a business sector up until 2012, when the bitcoin first started appealing to the masses. After that, we've seen the development of countless more Blockchain-based currencies and programs, and company formation followed accordingly. Seed activity for Blockchain start-ups followed an exponential curve, making it the second fastest growing sector on this list after AI.
FinTech, is hotter than hell. Especially in Europe. Start-ups are flocking to this sector, trying to navigate its intricate regulations and disrupt it from the inside. Challenger banks, AI-powered investment platforms, virtual stockbrokers, yearly Seed deals in the FinTech sector went from under 50 to over 200 in just six years.
Food and Beverage has historically been a tough sector, with scarce possibilities of scaling up, largely due to the dominance of a few multinational incumbents. However, as a response to our changing lifestyles as well as to pressing environmental issues, there has been loads of buzz around this sector. From delivery services to biodegradable straws, all the way to lab-grown meat, companies changing the way we buy and consume food have quadrupled in the last five years.
Software, which is obviously an evergreen sector of the 21st century, was up more than 3x. With its own internal trends such as visual coding platforms, workflow automation tools and more, the main common thread across the software sector is the ultimate aim to improve internal processes.
What's Not
Advertising naturally grew as a complement to the many internet platforms and services that populated the web between the '00s and the early '10s. However, two of these major platforms, namely Google and Facebook, gradually took over the whole online advertisement market, together with most of the overall traffic on the internet. Fewer and fewer start-ups tried competing in the same space as these two giants after 2012.
Analytics saw exponential growth up until 2013, when it apparently saw its zenith and started consolidating around few emerging winners. Currently, Seed funding activity in this sector is at the same levels as it was in 2010.
Big Data also saw its maximum expansion a few years back, with almost 300 deals closed in 2014. Big Data has been the talk of the town for several years, largely due to the widespread adoption of Hadoop – the open-source version of Google's data processing engine MapReduce. However, Google moved away from MapReduce as early as 2010, opting for a database-like infrastructure, and so did many other companies afterwards.
Social Media seed funding activity fell dramatically after Facebook's IPO consolidated it as the main player in the industry by far. A couple of multi-billion acquisitions later, the Menlo Park company owned three of the most popular social media platforms worldwide, making competition basically impossible for newcomers.
The information available on this page is of a general nature and is not intended to provide specific advice to any individuals or entities. We work hard to ensure this information is accurate at the time of publishing, although there is no guarantee that such information is accurate at the time you read this. We recommend individuals and companies seek professional advice on their circumstances and matters.