CleanTech Report: Are UK VCs investing to fight climate change?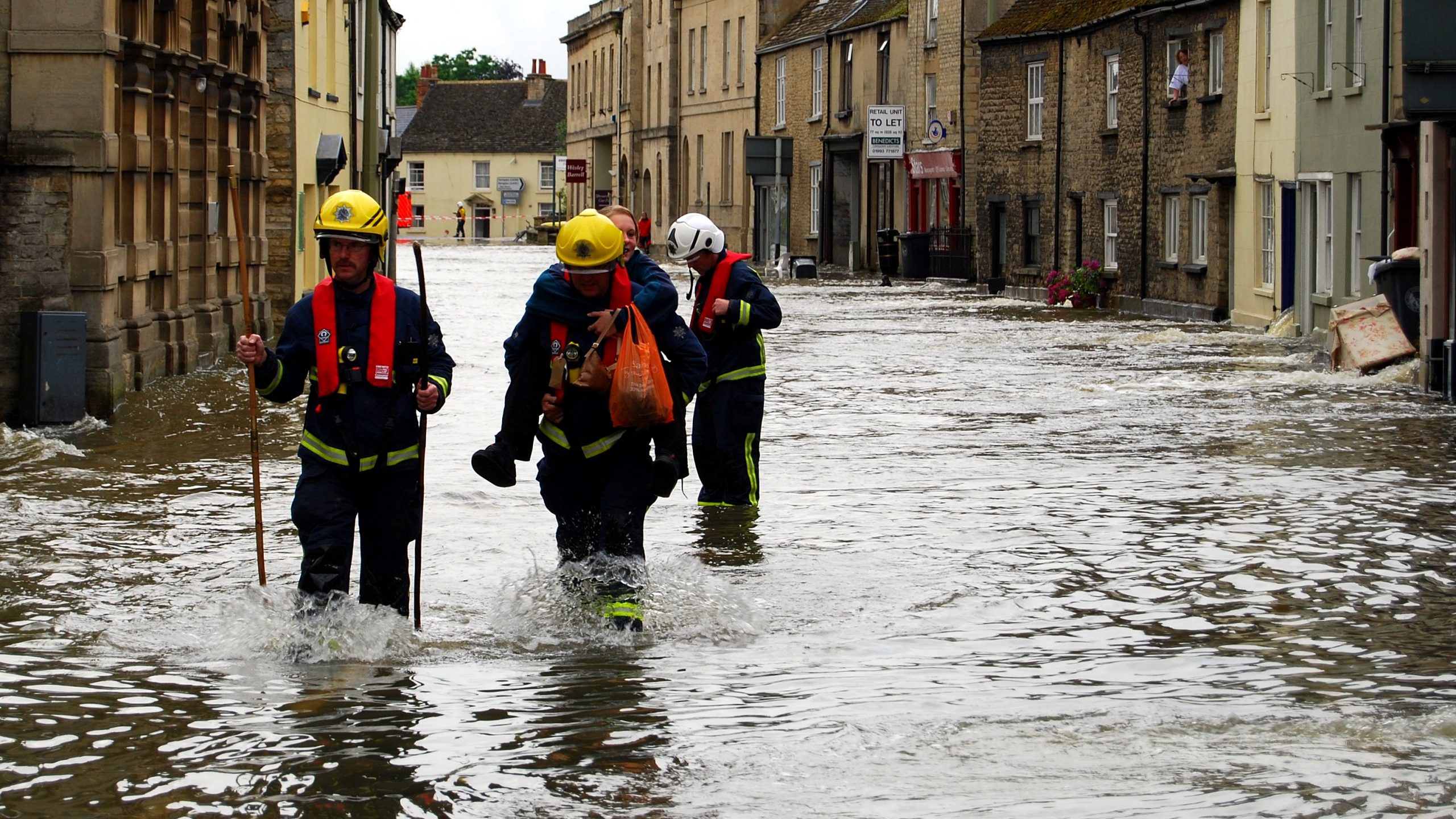 On the 1st of May 2019 the UK Government approved a motion to declare an environmental and climate emergency. The motion followed the protests of activist group Extinction Rebellion, as well as support from Jeremy Corbyn. It marked an important step for the environmental movement as the motion is likely to be followed by other countries and sends a strong message to the US, where president Trump keeps ignoring international agreements on climate.
What's less clear are the practical implications of such motion. In fact, the emergency "does not legally compel the government to act", and as several local areas all around the UK adhere to the motion it seems clearer and clearer that there is no single definition of what that means. A widespread target for local areas is to be carbon-neutral by 2030.
As we aim to completely substitute carbon-intensive power sources with clean and sustainable energy production, investment in the sector should keep increasing year over year, as the UK is still quite far from that target. However, the harsh reality is that the total investment in clean energy is currently at its minimum since 2009.
Renewable energies and the so-called CleanTech sector require huge investment in order to become profitable and efficient at scale, because of their so-called "Triple Bottom Line", which often compels this kind of company to sacrifice revenue and profits for the sake of their social and environmental impact.
As shown in the chart, a Bloomberg research revealed that while the total investment in clean energy for the United Kingdom has been rising quite steadily up until half of 2016, before a sharp decline reduced to about a fourth of its peak of over $30b in the four quarters up to Q2 2016.
Among the reasons for such free fall is certainly Brexit, which started with the referendum in June 2016 and has certainly discouraged – if not prevented – all EU-backed investment in British projects ever since. This was accompanied by a worldwide inversion in the trend, with investment in fossil fuels increasing its share in 2017.
These data refer to all investment, including VC, Private Equity, Asset Management and even private investment in micro-solar solutions.
By isolating the VC component of the chart, the situation is not as tragic. Despite suffering a decrease 2016 in both number of deals and amount invested, the sector re-gained some momentum by setting a record of deals closed in 2017 as well as one for amount invested in 2018.
First of all, it is worth noting that just over £3b have been raised by startups in the CleanTech space in the past ten years. That is roughly 3% of the overall capital invested in clean energy, which gives an idea of the minimal proportion of the investment volume led by VC and gathered by growing limited companies.
Quite a varied array of innovative companies operating in different sectors are currently putting an effort to develop new technologies that allow for cleaner energy production and more sustainable processes.
CleanTech start-ups shouldn't be underestimated just because they constitute a minority in the green movement: while huge amounts of cash go into proven technology to build massive plants, smaller companies are already at work to develop the next generation of tech that will one day be the standard of energy production, consumption optimisation, waste management… Smaller companies, with their innovative and agile R&D departments play a crucial role in paving the way to make future investment more profitable thanks to more efficient technology.
We investigated how these companies are doing, how much support from investors they are receiving and how that is likely to change in the future.
SEIS/EIS Request A Call
Discover how government approved SEIS & EIS schemes can allow your investors to claim up to 86.5% tax relief.
Number of deals and amount invested
687 British companies received investment in exchange for Equity in the past ten years in a total 1819 funding rounds, meaning that the average CleanTech companies manages to close between 2 and 3 funding rounds.
The growth of investment in the sector has been uncertain, but positive overall. The amount invested in 2018 was close to three times higher than what was invested in 2010, with number of deals growing accordingly, meaning that the average size of funding rounds remained pretty much stable between 2010 and 2018 at around £1.8m – in line with the overall British average.
Preliminary data from the first half of 2019, however, suggests a halt in this trend: although Q1 2019 has been the best quarter ever by amount invested – over £205m – the number of deals plummeted to 52 – the third worst result on a quarterly basis since 2010.
These data might mean that "mega-deals" are becoming more prevalent, with investors ready to pay more for later-stage established companies in order to reduce risk.
An interesting fact is that VC investment in startups kept growing even after 2016, when the overall investment plummeted. In 2018 the VC share of CleanTech investment was in fact around 12%.
Stages of evolution and risk management
Looking at the stages of development of CleanTech companies at the time of fundraising and comparing that to current data, some interesting patterns emerge.
Almost half (45%) of the companies closing a funding round were at Seed-stage at the time of funding. That is 8% lower than the overall average, meaning that seed-stage funding is harder to obtain for companies in this sector. Conversely, only 3% of the companies were already Established when they received funding.
Out of the CleanTech companies funded within the past 10 years, 20% went bankrupt, plus a further 3% that have ceased activities although not officially declaring bankruptcy. A total death rate of 23% means that almost a company out of four represents a failed investment. This is considerably higher than the overall average of 16% for all start-ups (with no specific sector) that raised finance within the same period of time.
This apparent volatility might be among the reasons why investors seem to have started to prefer more advanced and established companies in 2019. It's easy to see how this sector is tricky for investors and companies alike, with high overheads required to bring the production of clean energy or related products (photovoltaic panels, for exemple) to a significant scale and a huge degree of uncertainty brought by the amount of R&D required by activities.
Most active investors
The vast majority of funding rounds have been closed through crowdfunding platforms such as Seedrs, Crowdcube, Syndicate Room, and aggregators of Angel investors like Envestry.
Scottish Enterprise was the single most active entity, participating in a total of 42 funding round through the Scottish Investment Bank and the Scottish Co-Investment Fund.
IP Group was also particularly active, participating in 18 fundraising that totaled £85m in value, followed by the Low Carbon Innovation Fund – managed by Turquoise International – which participated in 15 deals worth £32m in total.
Other relevant investors include Parkwalk Advisors, Environmental Technologies and Ludgate Investments, even though the latter is not active anymore.
It is clear how funds investing in ClearTech companies are typically specialised mainly in this or adjacent sectors such as Energy and Recycling. This is probably due to the fact that specific sector knowledge and expertise make it easier for investors to evaluate companies operating in such a risky environment.
The information available on this page is of a general nature and is not intended to provide specific advice to any individuals or entities. We work hard to ensure this information is accurate at the time of publishing, although there is no guarantee that such information is accurate at the time you read this. We recommend individuals and companies seek professional advice on their circumstances and matters.