Return To The Office: The Next BIG Thing
We've all been bombarded with discussions and debates, not to mention government declarations on the emergence from lockdown and "return to the office".
It's the next big thing. It would be.
We haven't had much else to do in the last 15 months…
So what will this "return" mean?
As I write this, we have heard from the PM that we face another 4 weeks of restrictions, until 19th July. We wait to see what the eventual lifting of restrictions could mean. N.B. It is not a return to normal.
Assuming there will be an increased return to office working, we have a myriad of considerations, none of which will be "normal" as was pre March 2020… Permit me to share 4 considerations, so you have your bases covered.
Consideration #1: Office Space
Firstly, and probably one of the most pragmatic considerations is the physical office space. You may well have decreased your floorplan through lockdown. So if you haven't already, you need to consider how that space will work safely.
Starting point: I recommend asking yourselves, what is the reason for coming to the office. You don't need everyone in at the same time, do you? I imagine not. However, to facilitate collaboration and project work, you may need team cross-over.
So, with the space you now have available, consider:
Do you need rotas?
Have you designed working spaces?
Do you need one-way systems?
Signage for loos re capacity?
Have you arranged deep cleaning on a regular basis?
And not forgetting the obligatory arrangements for hand washing and sanitising…
Then make sure you SHARE these great and thorough plans. It will go a long to reassure those of us who haven't much left our own house nor faced communal loo hygiene for the last 77 weeks…
Consideration #2: Vaccines
We have the vaccine situation. Some will be double-jabbed, some single and some not-at-all and don't want to be. Bringing all our different employees together requires thought.
It's a data protection issue to share whether employees have been vaccinated. They can, of course, share with each other. But you can't force people to either declare or have a jab, for that matter (it's a human rights issue).
So what practically can you do?
Think from the employee perspective and ask what will make them feel safe.
Is it reasonable to support employees who prefer to wear a mask, for example? Ultimately, consider how you will enable employees to feel and be safe as well as share their comfort levels when in the space together.
Here is a pragmatic approach I saw, of wristbands with different colours:
GREEN: Okay with hugs and high fives
YELLOW: Okay with talking but not touching
RED: Hi! I'm keeping my distance
You can, of course, create your own meanings. If you feel this could, give it a go. It gives a non-verbal shorthand to an otherwise awkward conversation.
Consideration #3: Commute
Clean, prep and communicate all you can to reassure employees that the office is a safe space. But you cannot control the commute. For some, this creates more anxiety than the office itself.
If employees previously were very happy to commute 2 hours each way pre-pandemic; guess what?! That may have changed! Busy platforms, trains, buses and stations can be anxiety-inducing.
Options:
Give employees choice- engagement reduces anxiety
Consider different working patterns that allow employees to travel when THEY feel comfortable
Phase in any preferred communal team time in the office- give employees time to get used to the regular commute and find their own ways with it.
Consideration #4: New People
Most organisations have recruited remotely for the last year++, without meeting IRL. We have been interacting without any knowledge of how tall Jane is or how Simon likes his coffee (probably). Although, there's probably a virtual team-building game somewhere on drink choices…
Start thinking about how you can bring people together in activities and ways of working to build comfort and relationship levels.
Starting point:
How about some lunches outside?
Walking 1-1s?
Coffee roulette- match everyone once a week for a coffee and a chat (non work-related)?
Final Thoughts
Keep in mind that as we emerge from this (yes) unprecedented time, we will test and adapt our ways of thinking, feeling and iterate our ways of working. They all may change on the path to something more routine and predictable. So stay open to changes in thinking and preferences and allow ways of working to iterate and become what works well for our unique and resilient teams.
Let's retain our great people. There's a shift in the job market out there, shouting EMPLOYEE LED! There is an increase in jobs for people who want them. So ensure they want yours. That they feel supported, safe and valued.
We've all been through one heck of a year. We will get through this period, through this next BIG thing (return to the office) and beyond…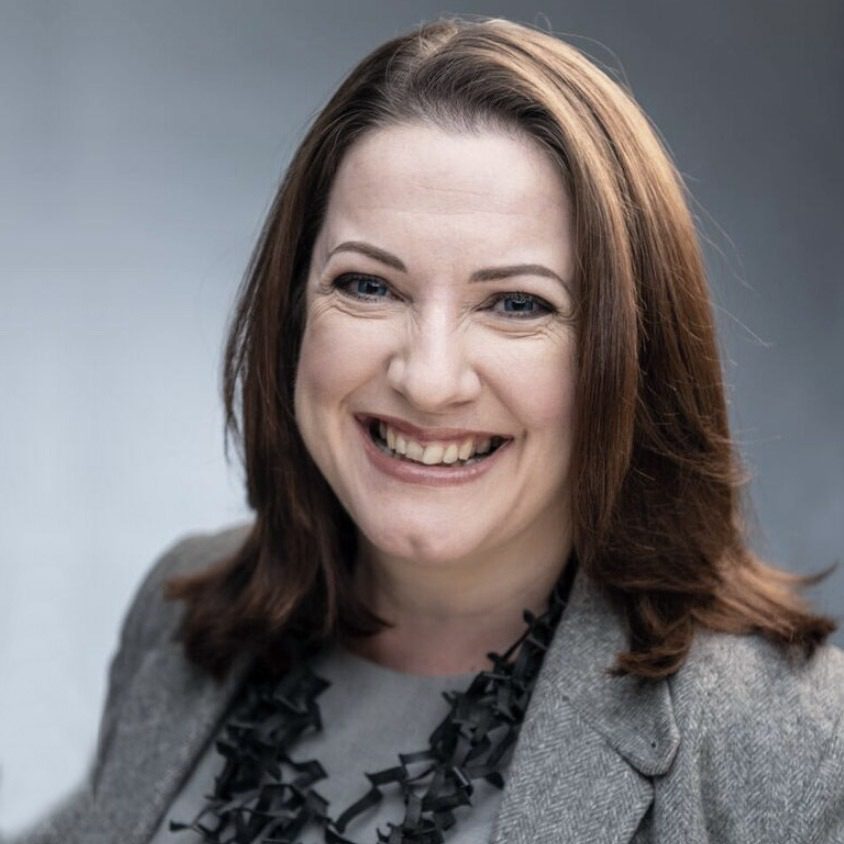 I have more than 15 years' experience of developing powerful leaders, creating trust-based and effortless working relationships and high performing cultures.
I have a passion for working in early stage tech and fintech companies. I understand the HR and people pressures facing business leaders who are challenged to grow, return profit, and drive a higher valuation – all while building a motivated and talented team.
I'm commercial, straight-talking and pragmatic. I focus on getting results. My track record outlines headcount growth of 87% in one year, attrition reductions of up to 47% in one year and average tenure extension of 25% in < one year.

The information available on this page is of a general nature and is not intended to provide specific advice to any individuals or entities. We work hard to ensure this information is accurate at the time of publishing, although there is no guarantee that such information is accurate at the time you read this. We recommend individuals and companies seek professional advice on their circumstances and matters.