How Customer Relationships Affect Your Exit Valuations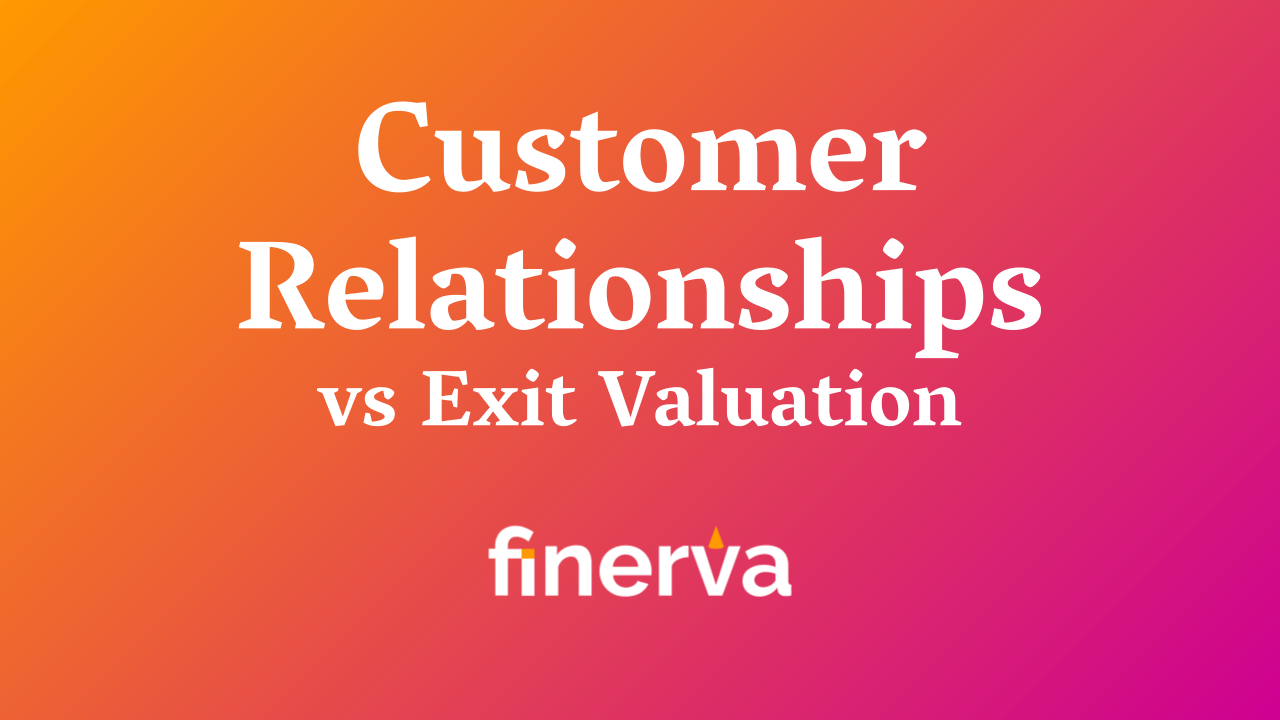 Customer goodwill, while intangible, is often the most valuable "asset" belonging to a business. If your business is able to build and demonstrate strong and lasting customer relationships during the exit process, that can make it more attractive for potential buyers and therefore increase its valuation.
Equally, if your business' customer relationships are not very strong or your business cannot sufficiently demonstrate this, then that can reduce the value of your company in the eyes of a buyer.
How strong customer relationships can enhance your valuation
Because customer relationships are intangible, there is no one way to quantify their value for the business. However, the following factors usually indicate the strength of your relationships with customers and how they can boost the value of your company.
Contracts with key customers will ensure that relationships are long-lasting as well as proving stable revenue generation in the future.
Long-lasting relationships with a wide number of customers in your database provide insights into product/service satisfaction and track-record for your ROI.
Low churn and high customer satisfaction usually correlate with a significant market share, which makes for a positive financial forecast.
Customers' activity monitoring via different metrics can strongly support future revenue growth.
How to demonstrate strong relationships with your customers
During the Due Diligence process, or even at the preliminary stages of the sale, it's important to include documentation that corroborates your positive customer relationships history to potential buyers. Interested buyers are likely to want to speak to your key customers as early as possible in a sale process.
On the other hand, you will want to hold off those conversations for as long as possible or until the deal risk has been significantly reduced. Therefore sellers will look to provide comfort to buyers (often on a no customer name basis) through the Information Memorandum, management presentations or data rooms, for example:
Provide an anonymised list of key customers, showing length of relationship, whether long-term contracts are in place and an indication of size of relationship (e.g. revenue range).
Customer reviews.
Customer satisfaction metrics.
Perform third-party market studies to evaluate the relationship between your company and its key customers.
Analyse the data you have collected on your sales and draw insights on overall customer engagement.
Implement structures and plans in place that are focused on keeping the customer experience high during your business sale.
Pitfalls to avoid when presenting your customer relationships
While showing to your potential buyers that strong connections with key accounts are safe revenue drivers for the future of your company, it is important to remember that high customer concentration is sometimes seen as a higher risk for a business, usually resulting in lower valuations.
This is because relying on just a few high-paying customers for a large percentage of a company's revenue means that the buyer faces the risk of these clients ending their relationship with your company, drastically reducing your revenue.
This risk could be increased by the imminent change of ownership, which may signal to your existing clients that you're not going to continue doing business as you have in the past, pushing them to look for alternatives. Ensuring a smooth transition and a continuity in the long-term management team [link] can be a good way to avoid this.
Another consideration is keeping client names and details confidential – you don't want them to find out about a possible sale process from anyone other than the customer relationship owner. Similarly, look out for change of control clauses in customer contracts as these can often mean that your customer can terminate your agreement on change of control unless they give permission for a new owner to take on the contract.
The information available on this page is of a general nature and is not intended to provide specific advice to any individuals or entities. We work hard to ensure this information is accurate at the time of publishing, although there is no guarantee that such information is accurate at the time you read this. We recommend individuals and companies seek professional advice on their circumstances and matters.