How To Apply To The Coronavirus Business Interruption Loan Scheme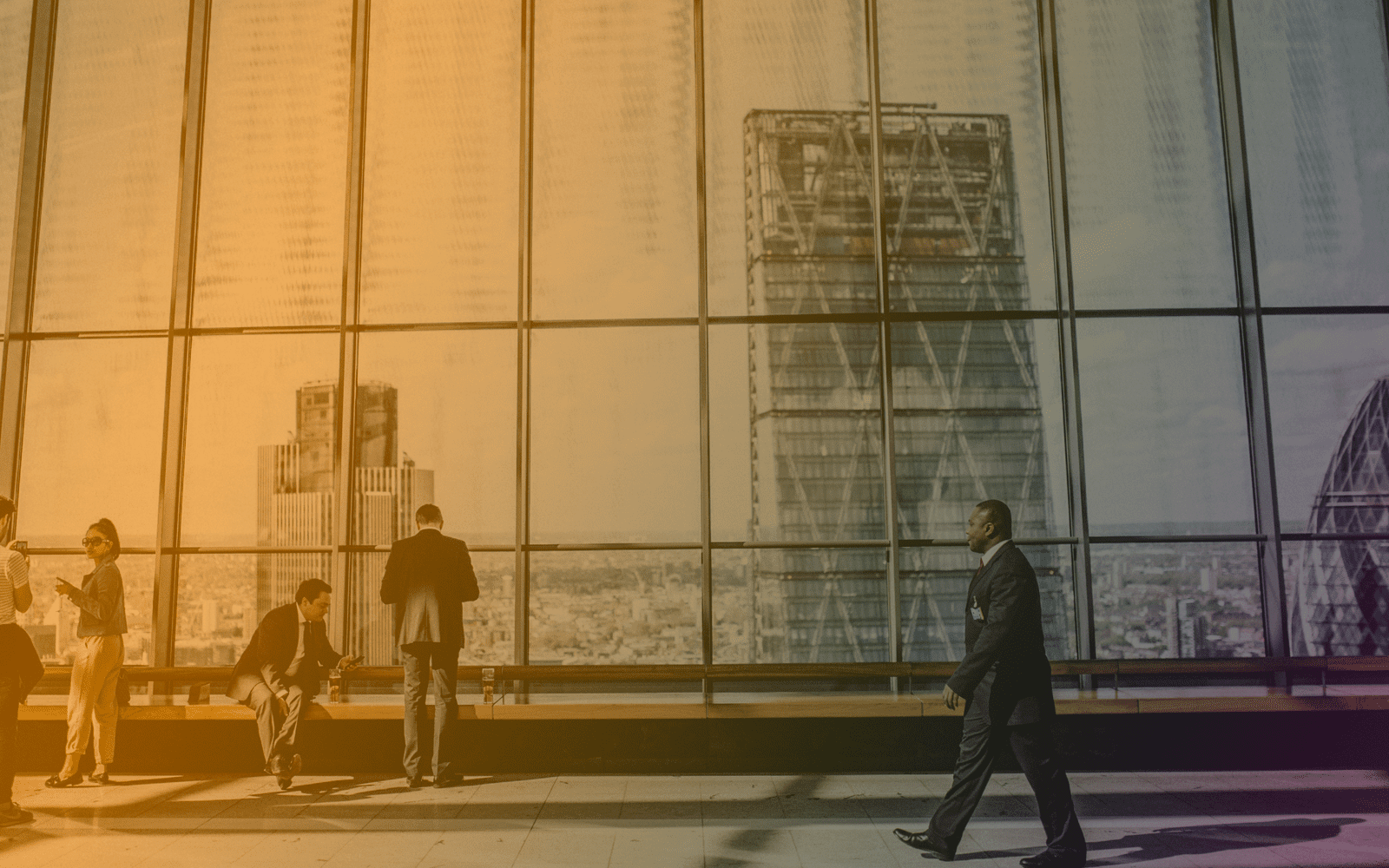 Launched by the Government in response to the COVID-19 pandemic, the scheme will allow companies with a turnover up to £45m to borrow up to £5m with the first 12 months interest free, with repayment terms up to 6 years, as announced on 23 March.
On 17 December 2020, the Scheme was extended to the end of March 2021
How does it work
The Government will back 80% of any losses, allowing companies affected by the emergency to access extra liquidity in a time of need, however the borrower remains 100% liable for the debt. The scheme supports loans as well as other financial facilities such as overdrafts, depending on the provider.
As of 3 April 2020, lenders are required provide unsecured facilities for a value up to £250,000.
For facilities above £250,000, personal guarantees may be taken, excluding the borrower's Principal Private Residence and capped at a maximum of 20% of the outstanding balance of the CBILS facility after the proceeds of business assets have been applied.
The loans will be delivered by the British Business Bank through 40+ accredited lenders starting 23 March 2020. The "enhanced" version will kick in on 6 April 2020. A list of available lenders is available on the British Business Bank's website.
While the Chancellor stressed that the Government will focus on making the facilities available as soon as possible, actual processing times will vary – mainly based on amount borrowed. Loans of up to £250k could be processes within days, or even hours, as they won't require any security. However, larger loans might require lengthier assessments and processing times.
Who is eligible
In order to be eligible for support via the Coronavirus Business Interruption Loan Scheme, applicants must:
Be UK-based with annual turnover of no more than £45m;
Have a borrowing proposal which the lender would consider viable, were it not for the COVID-19 pandemic;
The Scheme previously required applicants to NOT be eligible for a standard commercial facility, this requirement has now been removed.
Have a borrowing proposal that will enable them to trade out of any short-term to medium-term difficulty;
NOT operate in one of the sectors that are not eligible, including banks, building societies, insurers and reinsurers, the public sector, membership organisations or trade unions;
Although not stated on the British Business Bank website, we know that providers are going to look for businesses that had healthy operations and cash flows before the emergency and have been disrupted by the impact of COVID-19;
According to reports, banks have been willing to provide facilities equivalent to 2x total salaries, or 25% of annual turnover;
As announced on 23 March, the scheme is fully compatible with EIS and SEIS. This means that companies that raised funding under EIS and SEIS are eligible to apply and, viceversa, companies that receive funding through the Interruption Loans Scheme will still qualify for SEIS and EIS;
The British Business Bank suggested that early-stage businesses in their first 2 years of trading may be better off applying to the StartUp Loans Program.
Lenders' eligibility criteria
Although these are the general requirements set by the Government and the British Business Bank, each lender is entitled to adopt more specific criteria to assess the financial health of applicants.
We know, for example, that lenders are going to be looking mainly at the following three metrics:
EBITDA (Earnings Before Interest, Tax, Depreciation and Amortisation) for trailing 12 months, to assess viability.  
Coverage Ratio (12 months EBITDA divided by 12 months of capital and interest repayments) must be at least 1.0x.
If yours is between 1.5x-1.75x, you should be fine.
Cost commitments over the next 12 months.
One leading bank said that only "financially viable" companies that are experiencing "exceptional financial pressures" on a temporary basis will be eligible for the loan. This means that applicants are expected to have been trading profitably and sustainably prior to the COVID-19 outbreak, and they are expected to show evidence that they will be comfortably able to repay the debt after the emergency is over.
They set the following criteria for applicants to provide evidence of their financial viability:
Evidence will be required, which we would expect to be in the form of historic financial statements;
The client should reasonably expect that, post COVID-19, performance will return and there will be sufficient net cash flow available to amortise the new loan. We would expect serviceability to be within coverage requirements.
We reasonably believe that the finance will help the client trade-out of any short-to-medium term cash flow difficulty;
We expect the client meet all other BAU lending criteria save for temporary cash flow difficulty and/or short fall in security;
We reasonably believe that the client will not go out of business in the short-to-medium term if the facility is granted; and
The client must not exhibit signs of financial difficulty pre-dating the COVID-19 outbreak; and must not be subject to collective insolvency proceedings; does not fulfil the criteria for being placed in domestic insolvency proceedings.
Another bank – which is offering overdrafts and overdraft limit increases under the Scheme – will evaluate applications against their normal criteria first, and only consider for the Scheme those who don't meet their normal requirements.
What you need to apply
Last three years' full annual accounts;
Current financial year management accounts (YTD 28 Feb 2020 P&L and 28 Feb 2020 Balance Sheet);
Last 6 months' bank statements;
Aged Debtor & Creditors listing;
Current monthly fixed costs (Wages, Rent, Pensions etc), and future monthly fixed costs if these are being reduced;
Number of employees including directors, both currently and in the short-medium term;
Statement Summary on how COVID-19 is affecting the businesses (sector specific would help);
What reduction/cost control measures have you taken;
Are you in arrears with PAYE TAX, Corporation Tax or VAT or owe any other money to HMRC?
Facility Required (i.e. overdraft, term loan, Invoice Finance, Credit/Charge Cards etc);
How much is needed;
How long will the facility support the business for;
Detail the benefit to the business (where will the money/facility be spent/used);
When do you need to funds by;
Up to date ALIE (Asset, Liability, Income, Expenditure) – This is needed should the lender need to take any personal guarantees ;
Provide copy of the current business insurance schedule – Secondary mitigation should the Business Interruption section of the policy be activated and cover loss or earnings due to COVID-19;
Sustainability – if you have a sustainability policy provide a copy.
Large Companies
Companies with an annual turnover above £45m and under £500m can now borrow up to £25m under the Coronavirus Large Business Interruption Loans (CLBILS).
A Government guarantee for 80% of the borrowed amount will be provided, and the loans will be offered at commercial rates.
Our advice
First, go to your shareholders and directors for working capital loans. It might be quicker, and some tech companies may not qualify for government support if they have raised large investment or have large backers, as the scheme targets struggling businesses.
Other Loan Schemes, such as Bounce Back Loans and the Start-Up Loan Scheme might be more suitable to early stage companies.
The Government also announced that loans below £50,000 obtained through the CBILS can be converted into Bounce Back Loans up until 4 November 2020.
Lastly, since there are over 117 available lenders providing facilities under the Scheme, chances are that you can get a loan through your bank. If your bank is on the list, then get in touch with your primary contact there in relation to the Business Interruption Loans, as banks will likely give priority to existing clients. If you are turned down by a lender, you can still apply to other lenders within the scheme.
The information available on this page is of a general nature and is not intended to provide specific advice to any individuals or entities. We work hard to ensure this information is accurate at the time of publishing, although there is no guarantee that such information is accurate at the time you read this. We recommend individuals and companies seek professional advice on their circumstances and matters.