Pauline Prescott – CEO & Co-Founder of Frances Prescott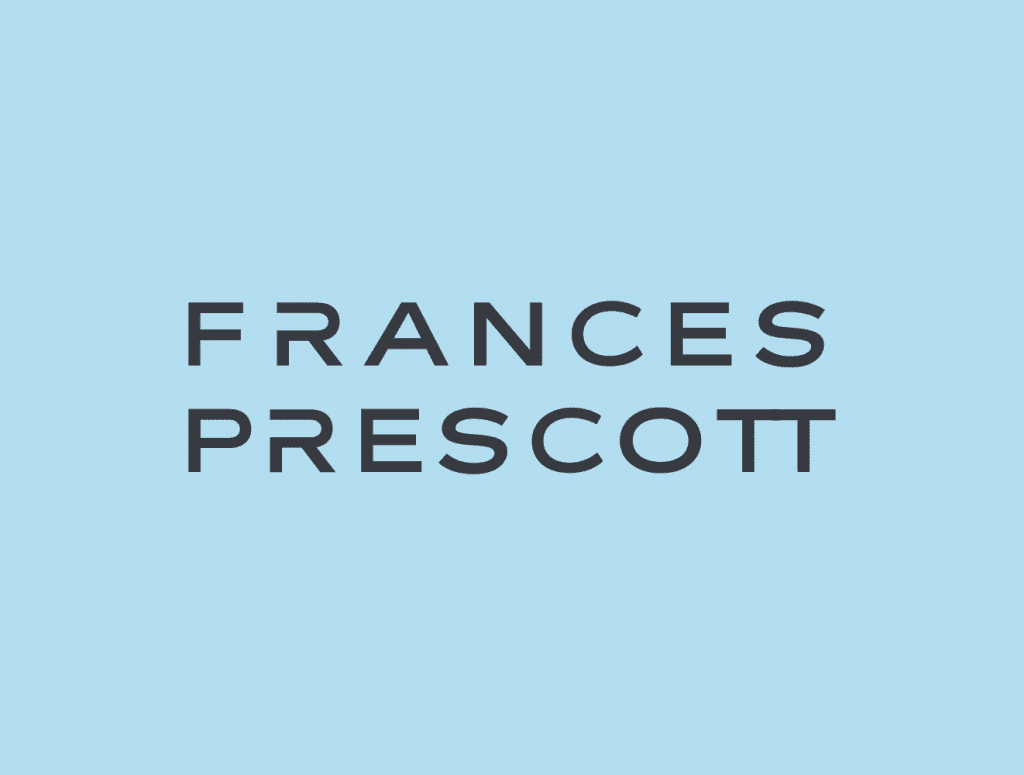 Before she got involved in startup companies in 2008, Pauline Prescott worked in the international insurance business for 15 years. With her co HQs in New York and her business team in Hong Kong she says she was constantly on a plane.
Her sister Frances has been a make-up artist working in the beauty business for over two decades, and during their careers they always talked about setting up "something" together.
During a dinner in London 4 years ago, they decided it was time to start that "something". They found from common experience that there was a gap in the market for beauty products that were multitasking, travel-friendly, all-natural, sustainably sourced and cruelty free. Something consumers where increasingly looking for.
After spending a year and a half perfecting their formulation, they launched the award-winning Tri-Balm, a cleanser, exfoliator and moisturiser in one and their first product. Tri-Balm has been a huge success. It was featured in Vogue, Cosmopolitan, Conde-Nast, Glamour and every major beauty/fashion magazine and it is now sold on Liberty's shelves.
They have three new products in their pipeline all ready to launch this year, and they are now working on their first funding round.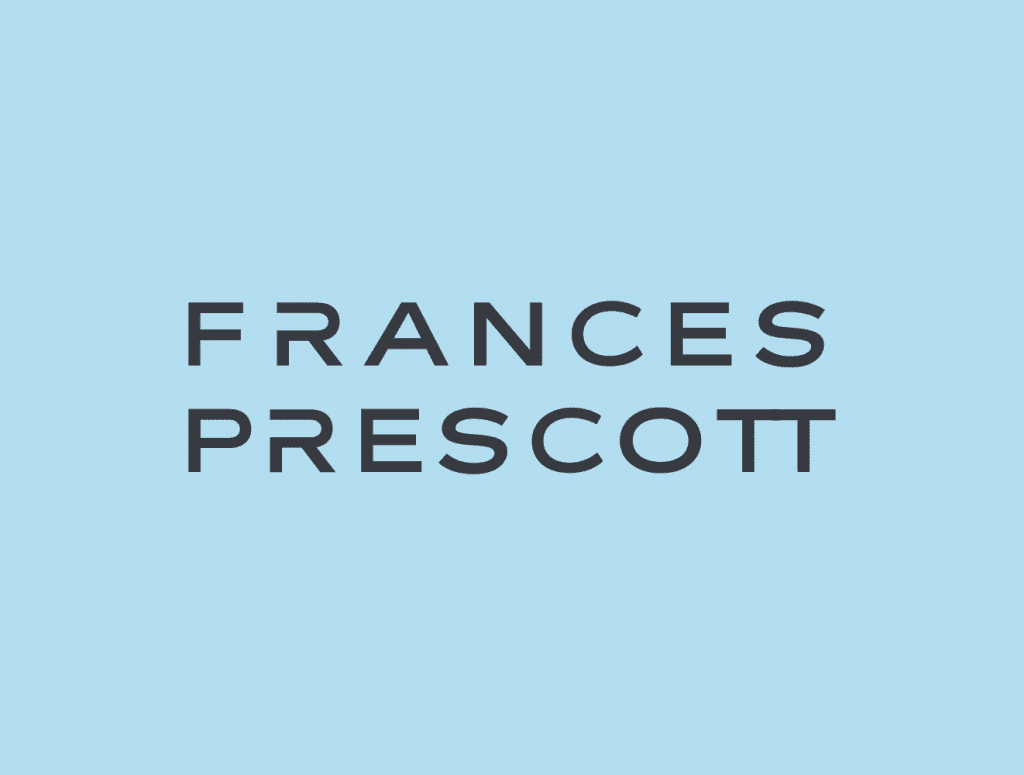 What made you decide to become a founder?
[Frances Prescott] is actually my third startup company, I've launched two other businesses before, both overseas with different partners. They're both now multi-million dollar businesses and continue to grow, so this is not my first founder experience.
I used to work for AIG in Asia, and when it self imploded I was looking for something interesting to do. I used to run a worldwide team, so I was looking for an opportunity that could keep me engaged. At that time I was approached by an incubator firm that made business angels and business resources available to young start-up companies and they were looking for an advisor to join their team. That position put me in an area I had never worked in before, so I started working with young founders in small start-up companies and I got completely addicted to the energy, the drive, the commitment that these founders had – which are all prerequisites of start-up companies' team members. Once you've been involved in this kind of environment with people working crazy hours, purposeful, driven, and focused it's really really hard to back away from it. So I found myself surrounded by these young companies, and that role – being an in house advisor for that incubator group – actually led me to the first start-up company team that I joined.
This company came through the door with a great product, no clients, no money and a very thin business plan.
They were a software and manage services company, and they were going to sell their product to doctors, and I said "I think you're selling to the wrong parties, you shouldn't sell it to doctor you should give it to them and sell it to the financial institutions because they'll pay for the efficiencies this solution will bring them."
They asked me to join their team and that's how I became a founder 10 years ago.
What's been your most bruising / character forming experience as a Founder?
Many other founders will relate to this, this is such a common concept in the startup world we have a word for it – pivot – it means that whatever you thought you were going to be doing with your business, you are not actually going to do just that . You will adjust from lessons learnt, changes in market opportunities and client needs. You are going to evolve into doing something more and your business will evolve in ways you may not have anticipated at the beginning of the experience.
A very good example of this is what happened with my first startup company in New Zealand. The company used to produce automatically written reports for doctors. This software was made available to doctors and paid for by financial service providers. What actually ended up happening was that we overlooked one important part of the business – which was that none of the carriers, insurance providers, banks, wanted to have the liability of keeping sensitive medical data on their records, so they asked as to store it. So we became a storage company. Then they asked if they could access the data regularly when needed. So we became an access facility as well, we were monitoring access, providing security for sensitive data and providing the data to financial services providers. Most of which was not in the original business plan.
What were the lessons you took from this?
One of the things you learn by being a founder is that you need to be decisive and adaptable.
There is absolutely nothing surer that at some point, something is going to come out of left field, something that wasn't in your business plan. Something you didn't think through. Some adjustment you're going to have to make to your product, your pricing, that you were not prepared for. So I'd say that one of the most important lessons that I learnt about being a founder is to be adaptable in order to adjust to this kind of circumstances when they come up, because they are going to come up.
You build a business plan and make projections and predictions but you never know everything about a business until you start running it. That's when you start gradually learning and realise that you need to respond to external changes quickly.
Out of your business achievements to date, what are you most proud of and why?
As I said, I already founded other companies overseas, and they are all successful and growing, but this company that I have with my sister, Frances Prescott, really makes me proud because we have created a new category beauty product in a very saturated, very mature market. That is a difficult thing to do
And we're getting traction with some major brands: British Airways, EasyJet, Liberty […]. We're only 18 months old, we thought that this was going to be a slow burn, that we had to educate the public about how this product works, but we've been pleasantly surprised with the market acceptance.
I think part of that is because our message is all about accomplishing more with less, and doing it in a sustainable way: all our packaging is recyclable, we are a cruelty-free brand our ingredients are natural, our formulation is very expensive, we don't put any fillers, chemicals or parabens in it. We are enormously proud of where we've come with this product, and where we're going with it. I'm very excited about the future possibilities of it because I really think that we've created a new category that is going to get so much more attention in the next five years.
We completely outperformed our predictions, we never anticipated that we would be in fundraising mode this early in our development, but we cannot make inventory fast enough
What advice would you give to anyone thinking of becoming a Founder?
Do something that you love and that you are passionate about, find partners and business colleagues who are as focused, driven and passionate as yourself.
If you could change anything to do with being a Founder, what would it be?
I'm not sure I'd change anything about being a Founder, I think there's a reason I stayed around young companies and worked with other founders and VCs. When you are with people who are passionate about what they do, you become a bit of an energy junkie, it's really hard not to be around them.
Nobody goes into a start-up company or becomes a founder for a big corporate pay check or long-term security. You find yourself working with different kinds of people in start up companies and it's inspiring to be around these people.
I couldn't find myself doing anything else now.
I can see that at some point in the future as a founder that I would like to slow down a bit, but ideally as a company grows you can hand over responsibility to the leadership team you hire and make it a little less stressful.
But for now it is really inspiring to work alongside the founding team. I'm in this business with my sister as well, so that's a lot of fun.
If I could change anything in the startup environment it would probably be the fundraising process: you should always raise more funds that you think you need, because something's always going to come out of left field, and there's nothing more frustrating than not being able to respond to a market demand because you don't have enough funds.
What's your top tip for being productive?
Make lists.
I make endless lists.
I make a list with my priorities at the beginning of the day and I don't stop until the list is finished. And then at the end of the day I make a list to carry over to the next day with all the things I need to follow up to.
I'm an endless list maker, if it doesn't go on the list it doesn't get actioned, but if it does go on the list there is no possibility that it's not going to be done.
Apart from a smart phone, what piece of tech can't you live without?
Zoom conference calls, I love them.
Right now I could put on a whole display of presentation material, I could take you through financial modelling. There could be six people in this call, it's like being in a meeting room but everyone can be in their home office.
So – outside of my phone – the one thing I couldn't do without is Zoom conference calls. I spend a lot of my day talking to manufacturers in Germany, suppliers in Hong Kong or my team in London. We can have our team meetings on zoom so its very efficient and location isn't important.
Talent or Hunger?
I think to be really successful you need a number of things – and I'm going to take the product out of it. A business leader told me once that you need three critical elements to be successful and I always remembered them.
First of all
"You need to know what to do", and that comes from experience. You need to know how to go to market, what your message is going to be. All of that you learn by experience.
Then "You need to want to do it,"; this speaks to drive and focus.
Finally, "You need to know how to do it:' this element speaks to skill.
All of these things are not necessarily part of the same person's background, as long as they are all present within the founding team.
For example, in our skincare company, I have a lot of business experience and I'm addicted to the energy and drive of the startup environment, but it is my sister who has the skills that are necessary to create our products.
What do you do to switch off from being a Founder?
I love gardening, fishing, cooking. They're all things that I do in complete isolation from everybody else and I don't think that's a coincidence. I find myself recharging and preparing for another day of work when doing these other things. I can manage any amount of craziness or stress at work and I can cope with it all and then find a way to release the stress through these activities.
The information available on this page is of a general nature and is not intended to provide specific advice to any individuals or entities. We work hard to ensure this information is accurate at the time of publishing, although there is no guarantee that such information is accurate at the time you read this. We recommend individuals and companies seek professional advice on their circumstances and matters.