Seema Kher Joins Finerva as Head of Accounting Services
We are proud to announce that Seema Kher has joined Finerva as Head of Core Accounting.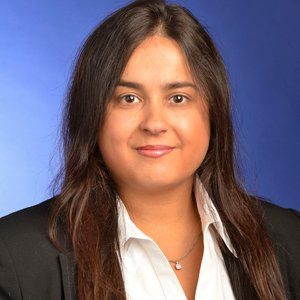 Seema brings to Finerva her 20+ years experience working at KPMG.
Particularly, Seema spent the past six years of her career focusing on the SME and start-up market, as she led KPMG's Small Business Accounting team. She was an instrumental part of the senior management team in establishing the small business offering which involved running the initial pilot, setup of the delivery team and delivery processes.
Over the last 3 years Seema transitioned into the role of Head of Sales for KPMG's Small Business Accounting, where she developed the sales strategy and team, growing the business to over 2500 clients.
Given the extent of her experience and her unique expertise in providing first-class Accounting services to SMEs, start-up and scale-ups, Seema will help us further improve our Core Accounting offering and service delivery.
She is already working on brand-new updates for payroll and bookkeeping. We'll keep you posted!
If you want to get in touch with Seema Kher, email her at seema@finerva.com.
If you are a current Core Accounting client, you will hear from her soon, if you already haven't!
We're glad to welcome Seema into our team and we're sure she will provide considerable added value for all of our clients!
The information available on this page is of a general nature and is not intended to provide specific advice to any individuals or entities. We work hard to ensure this information is accurate at the time of publishing, although there is no guarantee that such information is accurate at the time you read this. We recommend individuals and companies seek professional advice on their circumstances and matters.