NatWest signs deal with OneID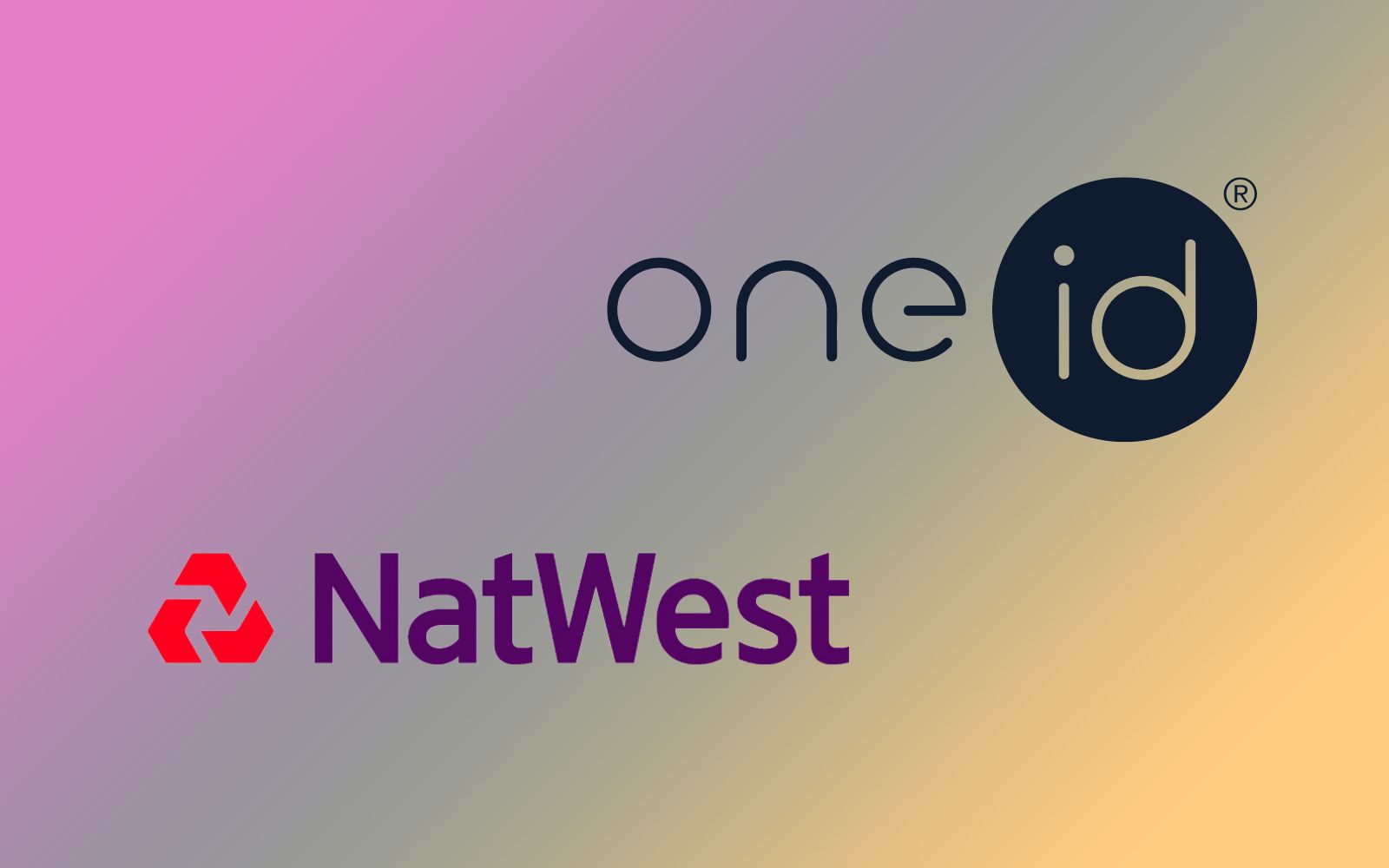 UK bank NatWest has launched a digital ID service for businesses, after signing a deal with identity service provider OneID.
The new 'Customer Attribute Sharing' service will be available to businesses as an embedded digital ID solution.
This service is being rolled out across a wide range of use cases, including e-document signing and digital onboarding. Powered by NatWest Group's Bank of APIs, Customer Attribute Sharing makes it easy, safe and secure for customers to consent to businesses accessing bank-held data that will help speed up their online experiences – for example, when signing up for new services or buying goods online.
The new service also lets customers digitally verify their details when buying age-restricted services like hiring a car. Customers can grant permission for businesses to be instantly notified when they update their details, such as their address, to help ensure their delivery details are kept up to date.
This can reduce the need for customers to fill in lengthy online forms or scan and upload documents, helping them save time and reducing the risk of manual error.
For businesses, Customer Attribute Sharing can speed up and streamline the online experiences they offer their customers. And it can help reduce the risk of fraud by making it easier to verify that customers are who they claim to be.
One e-signature provider using the service has already reduced its document signing process from 5 minutes to 45 seconds, thanks to the speedier customer journey that Customer Attribute Sharing enables.
Claire Melling, Head of Bank of APIs at NatWest Group, commented: "We recognise that our customers are spending more time on digital platforms and so we're focusing on embedding our services in our customers' daily lives. Moreover, as a trusted institution, we have a key role to play in the emerging concept of digital identity. Our new Customer Attribute Sharing service will provide our customers with a safe, secure and convenient way to verify their identity online, while enabling businesses to speed up and streamline customers' online experiences. We're excited that, through our collaboration with OneID, businesses and consumers are now experiencing the benefits of this service."
Martin Wilson, CEO of OneID, commented: "We are delighted to be working with NatWest Group on their Customer Attribute Sharing. As an organisation committed to making the world a safer place, OneID can digitally verify details for over 40m UK citizens, protecting them from fraud and identity theft when online. Our partnership with NatWest will help businesses streamline their customer service and reduce costs, for example when registering new customers or setting up direct debit payments."
About OneID®
OneID® is the only provider of truly digital, real-time identity services that create absolute certainty between a business and a customer, in the fastest, cheapest and safest way. Their digital ID services use the most advanced counter-fraud measures to help protect banks, businesses and consumers from online identity fraud. By streamlining existing ID processes, including payments, direct debits, onboarding and more, OneID helps businesses reduce operational costs, increase sales and improve customer engagement.
As the only UK Identity Service with access to bank-verified data, 40m UK adults are already set up to use OneID®, for real-time verification. OneID® is government certified, regulated by the FCA and is a B Corp business. To learn more visit www.oneid.uk
The information available on this page is of a general nature and is not intended to provide specific advice to any individuals or entities. We work hard to ensure this information is accurate at the time of publishing, although there is no guarantee that such information is accurate at the time you read this. We recommend individuals and companies seek professional advice on their circumstances and matters.