The impact of recent redundancies – Q&A with Natalie Coates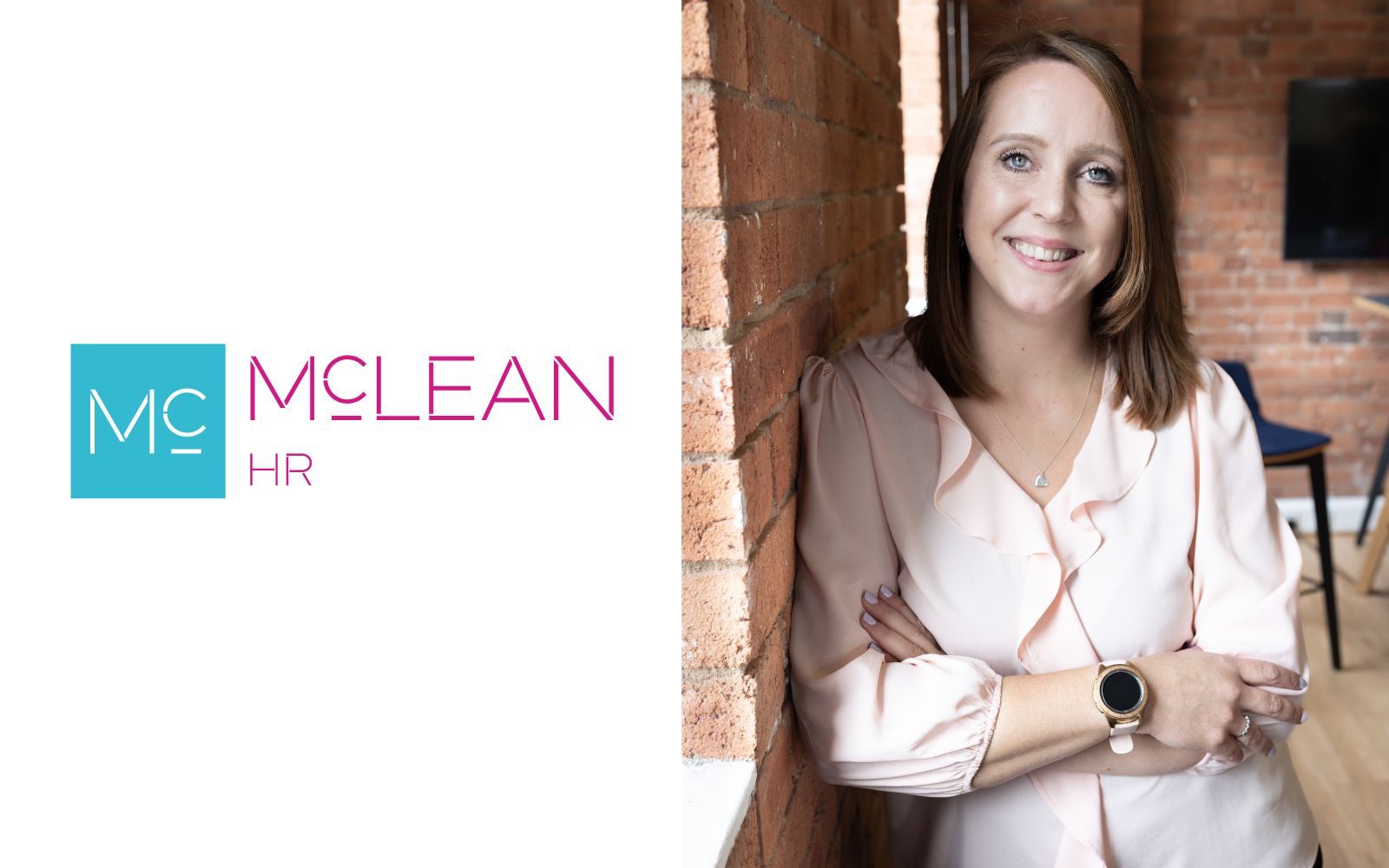 Throughout 2022, the world of recruitment saw many changes. Redundancies jumped from 28% in January of last year to 42% in December. Most of the affected companies are SaaS that experienced high growth during Covid 19 pandemic with more than 93,000 workers in U.S.-based tech companies that have been laid off in mass job cuts so far in 2023, according to a Crunchbase.
We spoke to Natalie Coates, HR Partner at McLean HR, who recently experienced the impact of redundancies on employees and employers and will bring very timely insights into how to prevent and cope with it.
Following the recent news of extensive redundancies, especially in the SaaS industry, do you have any advice on how to avoid this path and alternatives which companies might try?
Generally, a redundancy process should be a last resort and it's important that companies consider alternative options to reduce or avoid redundancies.
Announcing a redundancy process can affect staff morale, productivity and even the external perception of the company. There is also an obligation that an employer has considered why redundancies may be necessary and all other options before starting a redundancy process. Some alternatives to consider could include:
Freezing recruitment of new staff
Reducing temporary or contract workers in the company
Reduce costs in other ways, for example limiting expenses incurred by travel, reducing overtime
Changing working hours
Offering voluntary redundancy
Retraining staff to move to different roles
It's worth remembering that some changes may require consulting or agreeing on the changes with employees in the first instance.
What is your advice to founders that are facing the choice of announcing redundancies? Do you have any tips on how to make it right?
If the alternative options have been considered, and there is still a need to begin a redundancy process, the company must understand the legal responsibilities they must adhere to. Consulting with an HR expert early on is a good idea and putting a plan in place to ensure all requirements are met and risks are minimised.
Follow the right process
Employers should consider having a formal redundancy procedure in place, this can be useful to set out clearly for employees how you will handle any redundancy process and what to expect. This can also ensure you comply with your legal responsibilities which include:
Making a redundancy plan
Consulting with affected staff – depending on the proposed number of roles to be made redundant there may be Collective or Individual consultation requirements
Selection for redundancy
Suitable alternative employment
Appeals and dismissals
Redundancy payments and benefits
Communication and support for employees throughout
Prepare for difficult conversations
Delivering the news to staff about potential redundancies is never easy. Take your time to prepare what you're going to say and think about how you will handle the conversation. It can be helpful to prepare a script or key points you need to cover but remember it's also important you listen to your staff, respond to queries where you can and consider the feelings of those hearing the message. Try to focus on getting a balance between being professional yet also compassionate.
Remember you may see different reactions from your staff; some may be upset or worried, some may be angry or frustrated, and some may even be happy about the news, so prepare yourself for how you will deal with different responses or emotions.
Think about what difficult questions your staff might have and how you will respond to these, for example, What does this mean for me? Why me? How do I tell my family? Take the time to listen to where your staff are concerned and find ways you might be able to support them.
Communication is key
Clear and timely communication with affected employees is essential throughout any redundancy process and can be an important factor in maintaining employee morale during the process. Having a communication plan at the start of the process is a good start, along with considering how best to communicate with employees throughout, for example, face-to-face updates, email communications, and sharing regular FAQs.
It's also important to think about your employees who are not affected by the redundancies, and how you will communicate with them during the process. When some employees are made redundant, it may have an effect on the morale of those who remain employed when others leave. Consider how you will engage with and support these individuals throughout this period of change.
Supporting employees made redundant
If some employees are unfortunately made redundant, consider whether there are additional steps you can put in place to support them.
Reminding employees of any Employee Assistance Programme if you have one available, or where to go for help if they are struggling or feeling stressed can be a useful support during a period of change.
You could also consider how you might be able to help them with finding their next role after redundancy, by setting up training around CV writing or interview skills for example or promoting other local companies who are looking for new staff.
Laying off your employees is never an easy task, especially for SMEs founders with smaller teams. However, the employees are facing the biggest uncertainty here. What is your advice for experts, that are being made redundant to cope with this process and find new opportunities during uncertain times?
Redundancy can be a difficult time for people to go through, and it's worth taking up any offer of support the company provides through the process. Take the opportunity through consultation meetings to ask for help or support if you need it.
Understand timescales and entitlements
It can be tough and emotional going through a redundancy process, but try to stay calm and not take it personally. Make sure you understand how the process will work, the timescales involved and what redundancy pay you may be entitled to – this will help you to plan your next steps.
Also, remember you're able to bring someone with you to any formal consultation meetings if it helps – just speak with your manager or HR about who this can be.
Dealing with change
It's important to remember we all deal with change in different ways, and you may feel a variety of emotions as you begin to process what this change means for you. Recognise that it's likely to take time to adjust and try to focus on the positives and the opportunities this change could bring.
If you're struggling or feeling stressed or anxious about the situation, speak to your manager or HR to find out what support is available. There are also many great resources and tips online for ways to deal with change effectively.
Help with finding a new role
Often a concern is around finding another job, especially if it's been a while since you had to apply for a role. Find out if your company or HR offers any support with CV writing, interview skills or outplacement support. Otherwise, there are lots of handy templates, guidance and tips online; the National Careers Service website is a good starting point.
Take some time to think about what type of company you would like to work for and the role you would like to do; what's important to you about who you work for? Which industry interests you? Is now the time for a career change?
Try doing some research to find companies that interest you and make contact with them. There might be an ideal job opportunity they haven't published yet which you can find out about. You could also reach out to a local recruitment agency, they will be able to give you advice, support you with applying for jobs and also help you to find the right role.
Consider creating or updating your LinkedIn profile – this is used by a lot of recruiters to find candidates looking for work, and it's a great forum for networking so it's worth setting this up. Make sure your recent experience is listed, your profile shows you're looking for work and make yourself visible for new opportunities.
You can also ask for recommendations and endorsements from your network, colleagues and peers through your LinkedIn profile. This can be useful to verify your specialisms and skills and help you stand out as a great candidate.
Summary
Considering making redundancies is never an easy thing to do, however, companies should ensure they have explored all alternative options in the first instance to reduce or remove the need to make roles redundant.
Where a redundancy process is unfortunately needed, by taking the time to make a detailed plan with your HR expert, you can take your staff through the process in a respectful and supportive way, whilst ensuring you meet your legal responsibilities. This will minimise the risks and impacts it may bring to your company and help your staff to work through the change and be supported into their next career journey.
………….
McLean HR provides bespoke HR services that enable businesses to succeed. They deliver a complete range of tailored HR services across the employee lifespan, covering recruitment and onboarding, employee relations, organisational change, talent development and investigation and dispute resolution. McLean HR works with organisations as an independent HR resource or alongside existing HR teams. Visit their website for more information.
The information available on this page is of a general nature and is not intended to provide specific advice to any individuals or entities. We work hard to ensure this information is accurate at the time of publishing, although there is no guarantee that such information is accurate at the time you read this. We recommend individuals and companies seek professional advice on their circumstances and matters.