Reassessing Your Priorities During COVID-19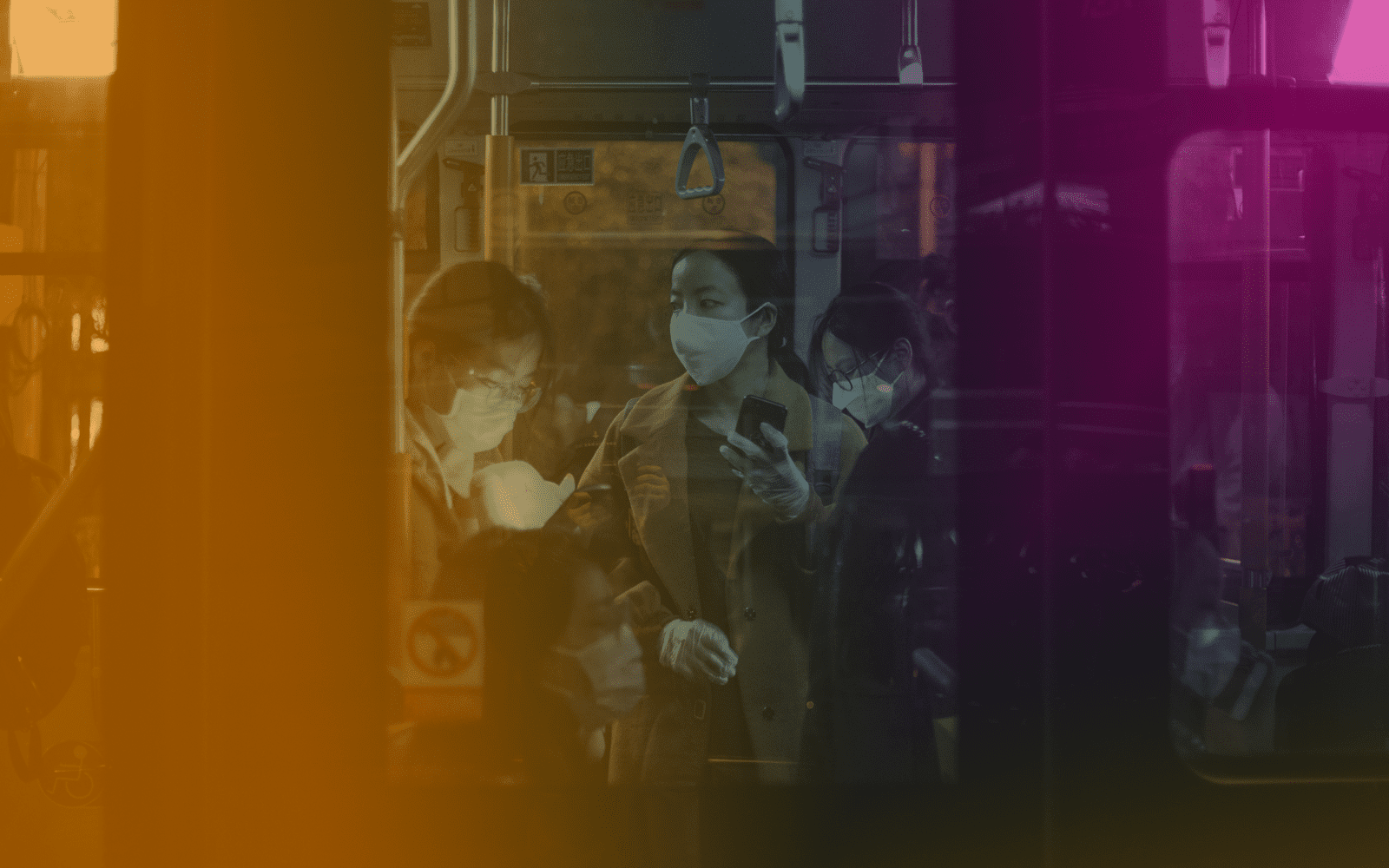 Two months into lockdown, it's probably safe to say that we all had the chance to rethink at least some of our priorities, realising that we were taking for granted some really important things – like spending time outside – and overrating others – like the need for an office.
The same is true for businesses.
The way this pandemic started affecting our lives and businesses, gradually then suddenly, acted as a sort of shock-therapy for many companies which had to completely scrap their plans as operations and demand were impacted by the lockdown.
We are only now starting to really understand how this crisis impacts the economy and what the recovery is going to look like. However, while different sectors have been impacted differently – with some companies actually benefitting from the effects of the pandemic – every Founder and entrepreneur has had to re-evaluate their priorities in order to keep running their company the best they can.
Now that lockdown restrictions are starting to ease, as Governments hope for a smooth recovery, it's time to consolidate those priorities for the longer term.
If done correctly, this will result in your company coming out of the economic downturn as a leaner, more resilient business that's going to attract investment in the post-COVID world.
Lessons from the COVID-19 Crisis
Reflecting on how you and your business responded to the emergency in the past two months is the first step to pinpoint the strengths and weaknesses that make you more or less vulnerable to this rapidly-evolving context.
It's also a great example of how panic leads us to make short-term decisions, while long-term thinking requires a clearer context and more precise assumptions, which we're only starting to see now.
The Initial Shock – Reacting in the short term
Almost everyone we asked saw the biggest change in their metrics within the two weeks between the 9th and the 22nd of March.
That's just days after Sequoia published their "Black Swan" note, and it's probably about when everyone in the western world started realised that this crisis was going to hit hard.
In this period, retailers saw the biggest dip in sales. Zoom shares gained 40% while the S&P500 index was down 33% after its recent peak.
No one really knew what to expect from the crisis, we still know very little about the coronavirus itself and the economic response from the Government was another big unknown.
That's when everyone went in full-on panic mode, running for cover and struggling to react to the daily updates which gradually shed light on what was going to happen.
The most apparent manifestation of the crisis during these two weeks was business coming to an almost complete halt across all sectors, as everyone paused their plans waiting for more clarity on what would come next.
Taking restaurant businesses as an example, there wasn't a smooth transition from dine-in to take-out. As we can clearly see in the graph above, traffic fell across the board for the full two-weeks period until there was some more certainty on what would happen in the medium term.
The Lockdown – Adapting to the medium term
After the Government announced the start of the lockdown in the UK, together with the first financial aid measures to support British businesses, activity started to resume.
Investors actively encouraged Founders to make contingency plans to continue operating under lockdown. AXA Venture Partners, for example, writing to their portfolio companies said that "The impact of confinement measures should be treated separately and before everything else."
We didn't know immediately how long the lockdown would have lasted, but we all had a rough idea that it would be between two and three months, with some restrictions persisting for longer.
That's when most businesses started to resume operations, although in a reduced or radically different way, but in a much more orderly fashion than the two weeks prior.
Tech and services companies had to quickly adapt to homeworking, and those retailers who could started switching to online sales and deliveries.
In the words of Microsoft CEO Satya Nadella, "we saw two years' worth of digital transformation in just two months."
Throughout the whole of April, start-ups reviewed their expenses in order to lengthen their runways pushing their next funding round as far away in the future as possible.
During the lockdown, most companies learned the hard way what wasn't working. Some experienced difficulties in internal communication, others struggled staying relevant with their increasingly cash-conscious customers.
For some, however, this was a great chance to appreciate untapped value within the company. Many micro-breweries, for example, managed to build loyalty with their customers by going the extra mile in quickly pivoting to home delivery.
The Aftermath – Planning for the long term
Now that the lockdown restrictions are starting to ease, it feels like we're seeing the light at the end of the tunnel.
Of course, it will take time and effort for the economy to recover and many areas of our business and daily lives are permanently scarred from the effects of the pandemic, but there's no better time than this to take stock of what we learned in the last three months and use it to build better businesses.
Pivoting, reinventing, starting from scratch
The first step to start planning for a post-COVID future, is asking yourself whether your business can thrive in the post-pandemic world in its current form.
The truth is that in most cases, the answer is "NO".
Not because your company is not good enough, but rather because the consequences of this crisis will be felt across all aspects of daily life for a long time after lockdown is over.
Some sectors (airlines, concert venues, hotels…) will need to completely rethink our business model and operations to address the health and safety concerns first and the lack of demand second.
But even companies that haven't been impacted as directly as others should take this moment as an opportunity to tweak their business. Ask yourself how your customers' life and experience is going to be affected by the pandemic, whether that's the amount of time they spend online or their disposable income. Try to factor in all the variables that you can think of and then use them to assess your product.
Paul Martino, General Partner at VC firm Bullpen Capital writes that this period of crisis could be your "lucky break". If you're already running your business at a reduced capacity, which means you have more time to dedicate to planning and management, then this is the best time to reorient your business towards a more profitable and sustainable path.
Why? Because right now no one is looking at your start-up.
Focus on what you can control
If this experience teaches us anything, on a personal and professional level, is that there is very little that we can control in this world.
Serial entrepreneur and investor David Cummings wrote extensively about this, arguing that the best cure when you crave control is to make enough plans to cover all the most likely scenarios that you can think of.
This may seem like a simplistic solution, and some might say that it's impossible to plan for completely unpredictable turns of events – what Sequoia called a Black Swan.
The point isn't about the plans themselves, but setting up and running a business in a way that allows it to quickly transition from one plan to the other at any time.
Imagine running a business that has different plans in place, for example:
to keep core operations running at 70% of normal operating costs;
to pivot and offer alternative services if the main demand dries up; or
to rapidly scale up production to meet a sudden surge in inbound business.
Whichever the circumstances, a company that is this flexible has less chances of being badly hit by a crisis.
The problem with flexibility, however, is that it requires careful planning, tight cash management and capital reserves. This is why, especially at the peak of the recent economic expansion, fast-growing companies suffered big hits as they missed their targets and were unable to react quickly enough.
Resilience over growth
It's important to clarify that this big shift towards flexibility and resilience is not only meant to address hypothetical future crises. Taking away the focus from growth at all costs and instead running a lean and sustainable business that is 'shock-proof' is going to be a requirement for the start-ups of the future.
This is a trend that we started seeing at the end of last year, when within a few months:
WeWork and Uber failed to materialise the returns that investors were expecting;
Many companies started to look at alternatives to IPOs to provide liquidity to shareholders.
Investors realised that with companies staying private for longer, operating profit needed to take on the lead role, moving growth to behind the scenes.
This shift has only been accelerated by the pandemic, and investors are now looking for business with sound unit economics that can reliably perform over the years and are able to react quickly to external changes.
On the investors' front, there is one key change that is worth considering as a result of all of this. With companies staying private for longer and follow-on rounds becoming prevalent, it's time that entrepreneurs start to think about their relationship with investors as a long-term one.
Or, as Matthew Cowan from Next47 puts it, we should look at that relationship like a marriage, and Founders should start choosing their investors based on who can be the most strategic partner, rather than who is offering the highest valuation.
The information available on this page is of a general nature and is not intended to provide specific advice to any individuals or entities. We work hard to ensure this information is accurate at the time of publishing, although there is no guarantee that such information is accurate at the time you read this. We recommend individuals and companies seek professional advice on their circumstances and matters.