Idea to IPO: Turning an awesome idea into a convincing pitch deck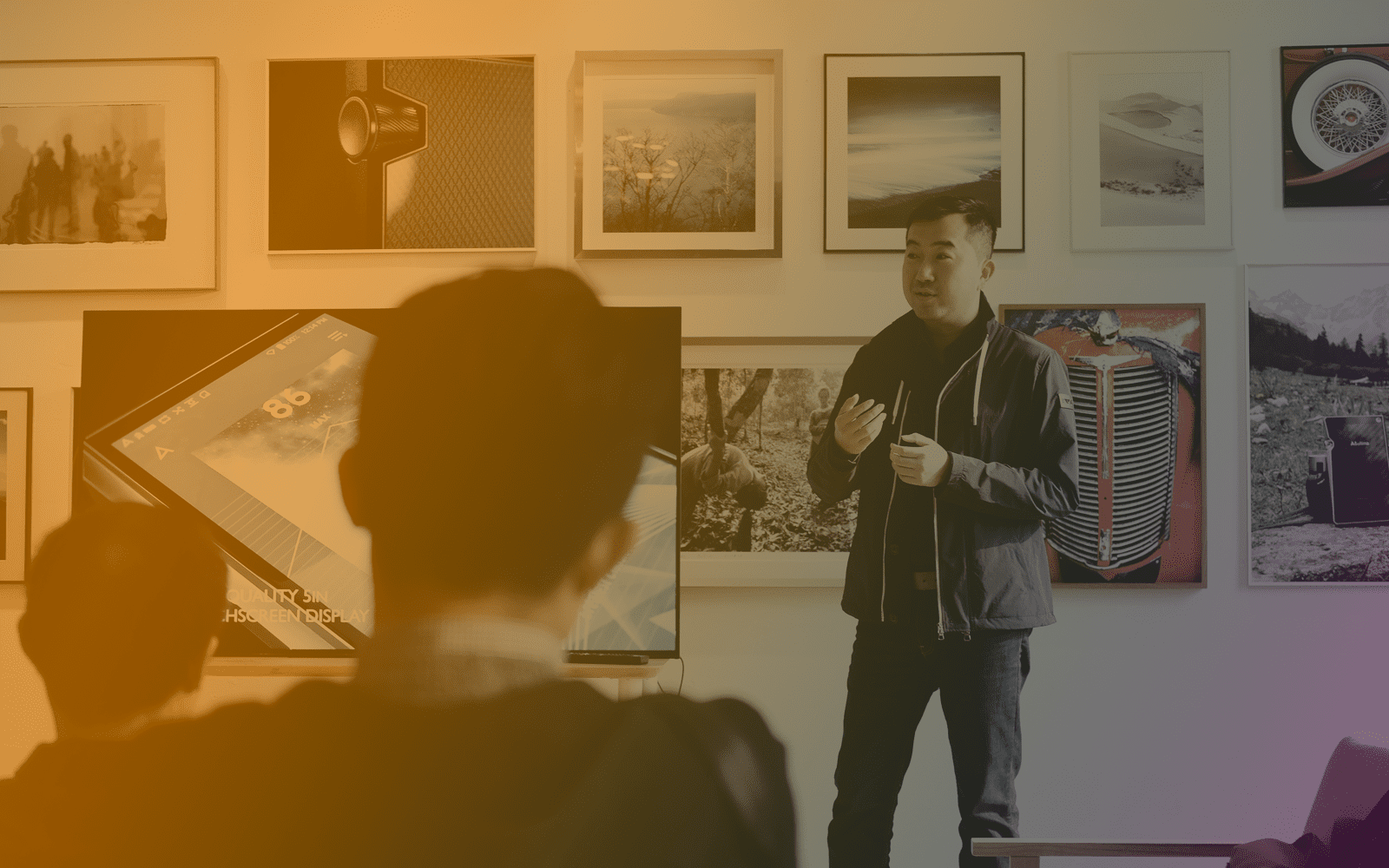 So, you have had that Eureka moment. You've also received positive vibes from your research. But how do you turn that idea into a business? Your first financial consideration is, "how to fund it?"
Option 1: Bootstrapping
You use personal funds or, if you already have customers, you sacrifice drawings or salary until you have built up sufficient cash reserves.
Option 2: External funding
You obtain grants, loans or equity investment from friends or family (pre-seed rounds), then Angel Investors (seed rounds), then growth capital from Venture Capital or Private Equity.
When we set up Finerva, we produced a pitch deck (a 10-20 slide business plan) to get "buy-in" from our nearest and dearest. If you are asking for someone else's money, you should also provide a pitch deck.
How to write a great pitch deck
Most Founders produce a pitch deck in PowerPoint, Prezi or KeyNote. When you write a pitch deck, we suggest you approach it in 2 parts:
Part 1. Write an Executive Summary that has impact
Be clear about the first impression you want to give from the first slide. You want to leave the reader wanting more, and ultimately wishing to meet you.
Be succinct about what your business is, who it is aimed at and why it merits serious consideration.
Be mindful that a good Executive Summary will take you the same amount of time to write as the rest of the pitch deck – that is normal.
Ideally, an Exec Summary will be just 1 slide.
Top Tip: Write an Exec Summary in the knowledge that your reader will have 100s of pitch decks to read. They will read the Exec Summary to decide if the rest of the document is worth their time.
Part 2. Follow and adapt the Sequoia structure
There are many structures and templates available online. We have good insights into what does and does not work from the dozens of Exit/M&A pitch decks we have written.
That said, when it comes to Start-Up and Scale-Up pitches, legendary VC firm, Sequoia Capital (early investor in Apple, Google, Oracle, YouTube, Instagram, PayPal, Stripe, Yahoo!, WhatsApp) know a thing or two.
Based on Sequoia's headings, here are our thoughts and tips:
Company purpose– your "elevator pitch". In one sentence, define your business mission. This is hard, but if you can nail it, it will make a huge difference. Here are some are some good examples of mission statements.
Problem– the most important question a Founder must be able to answer is, "what is the problem I am trying to solve?" The aim here is to describe your customer's pain point, how it is addressed today and the issues with any existing methods?
Solution– explain your idea and the story of the Eureka moment. This is also important when you come to sell, as people buy based on the story of why you decided to set up in business and the challenges you overcame. Outline why your value proposition is unique and why it will grow. Why it is resilient and defensible? And where will it go next?
Why now?As Sequoia recognised, "The best companies almost always have a clear 'why now'? Nature hates a vacuum – so why hasn't your solution been built before now?"
Market potential– identify your customer and your market. What is the size, and what are the growth rates, and trends (anecdotal and quantitative)? Unless of course, this an opportunity to invent a new market á la Henry Ford: "If I had asked people what they wanted, they would have said faster horses."
Competition / alternatives– who are your direct and indirect competitors? What are the alternatives to using your product or service? What is your plan to beat them?
Business model– how do you intend to thrive? What will be your key metrics to measure success – users? market share? market ranking? recurring revenue? EBITDA? cash flow?
Team– tell the story of the Founders and key team members. Outline your experiences and track record. In the early stage of a business, the main thing someone is investing in is you! So, be prepared to bring this slide forward in the pitch deck.
Financials – Be clear about:

What will you be spending money on?
What is your runway and cash burn?
How many and how much in future raises do you think the business will need?
What are the unit economics?
What is the cost of customer acquisition?
Customer life time values?
We recommend a cash flow forecast as a minimum which shows the number of months' runway that funding will provide and the monthly cash burn. We advise focusing on the first 6/9/12 months in a financial forecast. If you are uncomfortable with financial models, ask a Chartered Accountant for help.

Vision– where do you want the business to be in 5 years' time? Here are some good examples of vision statements.
Finally, here are some great examples of Start-Up pitch decks from some very well-known 'Unicorns.
Actively seek advice
Lord Young, the government's adviser on small business and enterprise concluded that good strategic business advice is vital to help small businesses survive and grow especially in their early days.
So, even if you are going to bootstrap the business, it is well worth developing a pitch deck and actively seeking advice from an experienced advisor.
Finerva's CFOs regularly advise on strategic financial matters and are all qualified Chartered Accountants. We work with start-ups and scale-ups and would be happy to meet and discuss your pitch deck.
Good luck with your new business – it's an incredible opportunity!
Onwards and upwards.
The information available on this page is of a general nature and is not intended to provide specific advice to any individuals or entities. We work hard to ensure this information is accurate at the time of publishing, although there is no guarantee that such information is accurate at the time you read this. We recommend individuals and companies seek professional advice on their circumstances and matters.