Ben Rule Discusses The Challenges Of Going Back Into The Office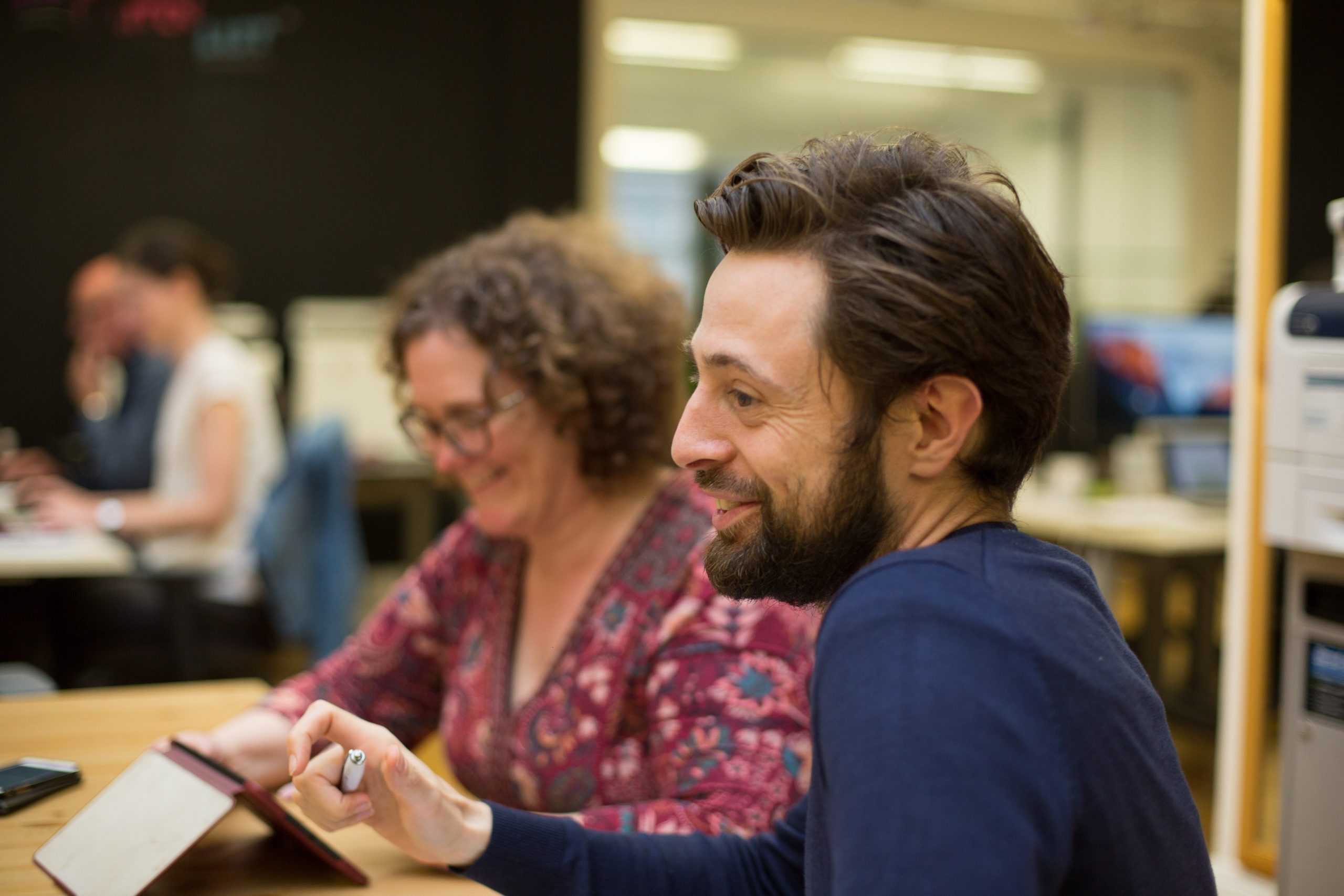 Written by Lizzie Rule
Co-founder of Finerva, Ben Rule, discusses the challenges ahead for businesses looking to reintegrate back into the office.
Why do you feel now is an important time for Finerva's clients to refocus on office space?
All of our clients are young, fast growing companies and so have not faced some of the challenges that more established businesses with larger workforces had when entering lockdown. With a more competitive environment for recruiting and retaining staff and changing client demands, businesses now need to take a fresh look at how their teams work. We all know that the notion of the office has changed but it's an important tool to help to meet those challenges.
With many companies having given up offices at the start of lockdown, there may appear to be an oversupply of working spaces. However, not all of these will be right for the way you want your business to work and lots of other companies will also be looking for flexible working solutions. Demand will likely be higher than you think.
How do you suggest Founders move forward in these circumstances?
Move quickly to get the right office space for the way you want your team to work but, crucially, keep the lease flexible. You don't know yet what your team or your clients will need as the circumstances continue to evolve. And as we edge closer to autumn, we don't know what new restrictions could come into place. My feeling (although not based on any data or scientific assessment!) is that if new restrictions do come in, they won't be as prohibitive as before in terms of office working. Also, people's desire to work face to face will mean they will find ways to work in a Covid secure way.
There are the obvious solutions such as flexible work space providers, but subletting space from other companies is another option worth exploring. If you find a good match, it can contribute to creating an enjoyable working environment for your team.
Many of us have been working from home for over a year now, some with great success. Why is a physical office so important?
Yes, some of us have seen real benefits from working at home. There were genuine positives for me at first in terms of productivity, and our team was cohesive enough to make it a success. However, it has had diminishing returns the longer I have worked from home, for both my work output and quality family time. As the months have rolled by, I've become less efficient and work interrupts family time more and more. I think I will be more productive by switching between home and office depending on what I need to do and when I need to do it.
Some people in our team have coped brilliantly with working from home but I now miss the social side of being in the office and have found it tough at times. This is completely understandable and no matter how many Zoom calls there are to check people are OK, having the option of being office based is the answer for them.
A cohesive team has never been more important than in the current climate, so finding a balance for your employees is key. The right set up will also help alleviate the challenges I mentioned previously of staff recruitment and retention.
How should leaders of a business navigate this path?
The leader(s) of a business will be hearing lots of different views and theories about how often and with what flexibility their team should come to the office. As a leader, you have to be accommodating to changing trends but also be true to your business values. Expectations of your team should be clear and unambiguous. My view is that everyone needs to spend at least some time in the workplace to build friendships, culture, skills and trust.
For an office culture to work you first of all need the leaders in the team to set the example as to how often they are going to use it and making it clear which days they are going to consistently be present. Leading by example will set the rhythm that others will hopefully follow.
What would you recommend for on-boarding new recruits?
Anyone new to your team will really need to embed themselves in the culture and familiarise themselves with the rest of the team. Whilst we will look to promote flexibility, I would aim for new employees to spend a greater proportion of their time in the office to get to know the team. For junior members I think this is really important and I may encourage them to work full time in the office in the early days, especially where training or coaching is required.
Any final points of wisdom?
I doubt anyone will get things spot on first time around. That's fine as long as your team is clear on what you are doing and you take a calm, measured approach to any changes you make as to how the office set up is working.
When growing a young business there is only so much momentum and drive you can create yourself. To really accelerate your growth, you want to make sure everyone is rowing in the same direction and an office is one of the key tools to help with this. If these last eighteen months have taught us anything, it is that adaptability and a willingness to change direction quickly if needed is key.
The information available on this page is of a general nature and is not intended to provide specific advice to any individuals or entities. We work hard to ensure this information is accurate at the time of publishing, although there is no guarantee that such information is accurate at the time you read this. We recommend individuals and companies seek professional advice on their circumstances and matters.